Teletale games, the developers behind adventure game adaptations for franchises like Sam & Max, Homestar Runner, and Back To The Future (as well as a Monkey's Island revival), have recently released a game for the Walking Dead series on consoles, the PC, and iOS. The point and click adventure genre started out with mouse input, but is equally suited to the tablet's screen. However Telltale has not released a port of the game for Android tablets.
An interview with Telltale's Steve Allison (SVP of Publishing) reveals the reasons behind the lack of Android love. While they want to release their titles on android devices and have the technical capability to get the job done, "the disparate hardware specs, piracy concerns and state of the Android equivalent of the App Store make it very hard to bring [Telltale's] games over to the Android OS."
While we've seen similar concerns about android before, it's interesting hearing about this issue from a developer that makes PC games. Isn't Windows in the same boat? Desktop computers (and laptops, netbooks, 'netvertibles,' all-in-one PCs…) may have radically different specs, currently lack a centralized app store, and can run arbitrary code. We know that the PC is susceptible to piracy, as is the iPhone. So why does the Android version need to be built and sold "distinctly different than [Telltale does] today on all other platforms?"
This isn't an outright 'no' to the possibility of a port of The Walking Dead: The Game on an Android tablet, but it does mean that Android gamers will be waiting a while to play the best modern adventure games (if they will ever get the opportunity).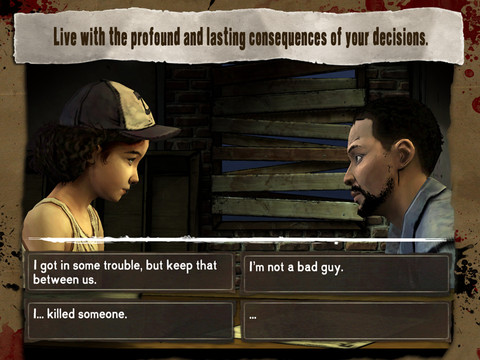 Download The Walking Dead: The Game for iPhone, iPad, and iPod Touch (Universal) – $4.99 [iTunes App Store Link]
Why do you think Telltale is still publishing games on the PC if they're avoiding Android? Share your thoughts in the comments section below.