Here's another one of Rovio's new tie-in games, this time with DreamWorks for their upcoming movie 'The Croods'. Rovio has been releasing a lot of tie-in games, but this one isn't affiliated to the Angry Birds franchise. The Croods for iOS and Android is a new game from Rovio developed together with DreamWorks Animation.
The Croods are basically the world's first modern family and the movie, which comes out March 22nd, is about their first ever road trip. During this road trip, they embark upon a whole new world outside of their cave and must survive with each others help.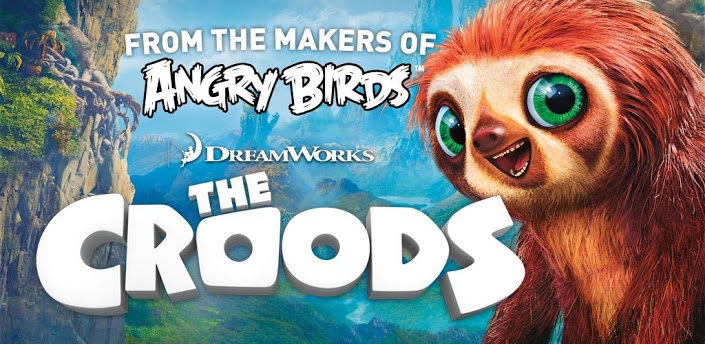 Rovio's game also provides a similar scenario, where The Croods have to survive the wilderness, capture crazy creatures and hunt for food, shelter etc. It features a brand new gameplay, obviously, and is all about new ideas that you'll have to come up with to play the game. Sounds interesting, doesn't it?
For your amusement, there are 10 creatures found through the game that you'll have to capture and tame. There's creatures such as Girelephant, Molarbear etc. Use the main man Grug's muscle to hunt and gather things you'll need to survive the open road and create your own pre-historic world. Check out some screenshots below:
Does any of this remind you of the Flintstones? There's a pre-historic house, a pre-historic wife and some kids and crazy creatures. Yes, looks like Flintstones to me, except the fact that The Croods are alone and powerful! Well, they do come across a Nomad called 'Guy' who helps them conquer the wilderness.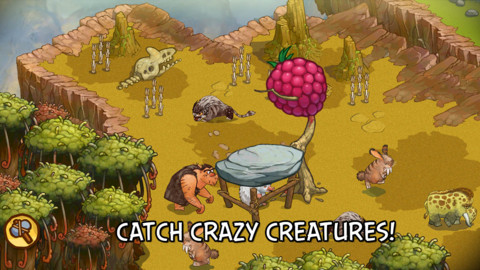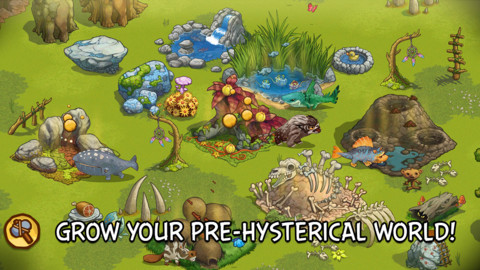 That looks like a nice place to live. The Croods is available for both iOS and Android for free. Check out the gameplay trailer after the break and see what it's like to play the game.
If you were impressed by that trailer and want to engage in games that don't have Angry Birds or Bad Piggies, then you should definitely give this a shot. Download links below.
Download The Croods for iPhone, iPod Touch and iPad [iTunes link]
Download The Croods for Android [Play Store]