What did Apple learn about previous generations of Apple TV? They learned that users want everything in HD and they do not want a computer; they want TV. That is why the new Apple TV is 1/4 the size of the old Apple TV and will fit in the palm of your hand! It has the power supply built in, an HDMi port and an Ethernet port as well as 802.11n Wi-Fi. Apple TV will no longer feature purchasing, users will rent movies and TV shows. This means there is no storage problem because you just rent them. It also means prices will be extremely cheaper than buying the full movie or film. iTunes HD movies will first run for $4.99 a day, and will be released the day the DVD is released.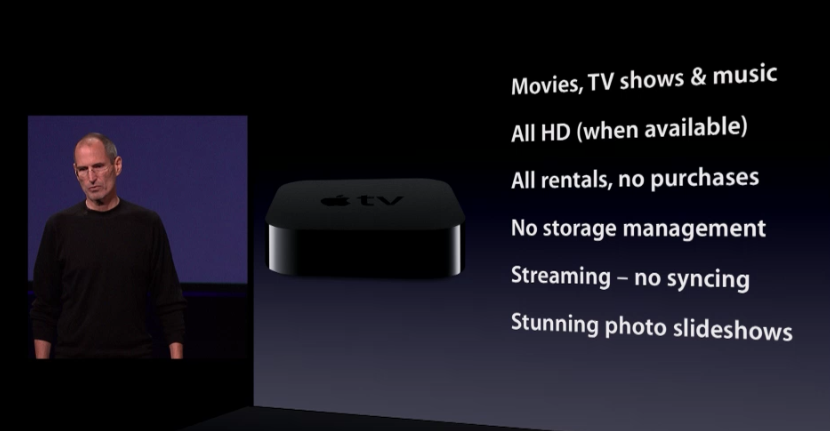 TV shows will only cost 0.99 cents to rent and you can view them for up to 1 day! If you use the service netflix, you can also stream netflix movies directly to Apple TV. With Apple TV you may also watch YouTube, stream photos off of Flickr, and stream photos and video off mobileme. Apple TV features  customer reviews and Rotten Tomato reviews of the videos and TV shows available, to avoid renting horrible movies or TV shows.
Apple has some built in storage so you can also pause videos or TV shows on the Fly. You may also stream photos and video from your iDevice directly onto Apple TV. How much will Apple TV cost? Well it will cost you only $99!  The new Apple TV will be available at the end of September.