Data Master for iOS is a very useful app that allows to keep tabs on your data usage, so as to not cross the limit. Usually, the app goes for $0.99 on the App Store, but is currently available for free. Mind you, this is a limited time offer, so grab it now and save a dollar.
There are plenty of other data management apps, such as DataMan Next, but Data Master is probably the one that gives you every little bit of information. Of course, DataMan Next is a beautiful app, but if you're looking for a bit more and don't care about how good the interface is, then Data Master is for you. Using this app, you can manage data usage on all networks including Wi-Fi, all in real time.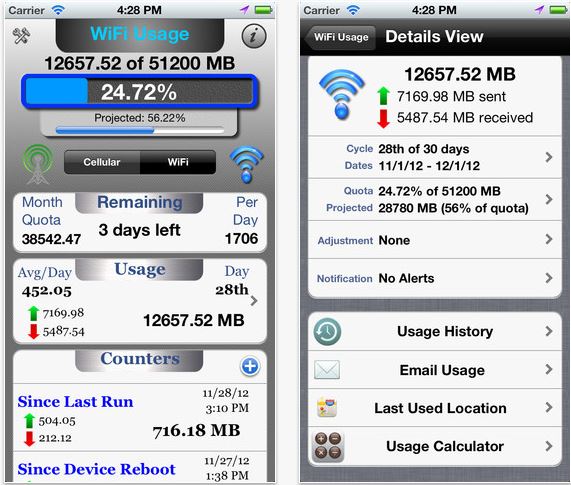 Like other data management apps, Data Master also shows previous/day-t0-day history, data counters, limits, schedules, remaining usage and more. You can email all the information if you want to and the app works on any iOS device running iOS 5.x or later. It notifies you when you cross your data limit and you can even use the special calculator to find out how much data you will need for certain tasks. Overall, it's a great app that tracks your data usage, get it now for free from the App Store.
Oh, and Temple Run 2 is now available in the Google Play Store. It's only rolling out now, so don't panic if you don't find it in your country's Play Store.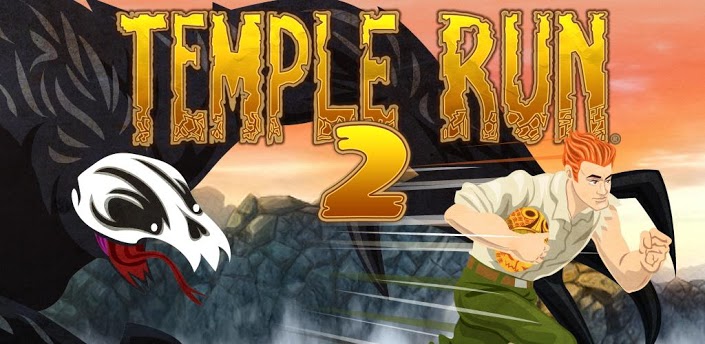 Temple Run 2 is the sequel to Temple Run, which is one of the most popular games to play on a mobile device. This time, it's much more fun, beautiful, smoother, faster etc. You still have to steal the relic and run away from the monkey creature, but the physics and graphics have been improved a lot. There are new obstacles, environments, power-ups, achievements and characters. You will love the game. It's available in the Google Play Store for free. Try it now!
Download Data Master for iPhone, iPod Touch and iPad [iTunes Link]
Download Temple Run 2 for Android [Play Store Link]