In 2013 Apple reportedly acquired 15 companies, 10 of which were identified. Apple acquires companies to improve existing products and aid in the development of future ones.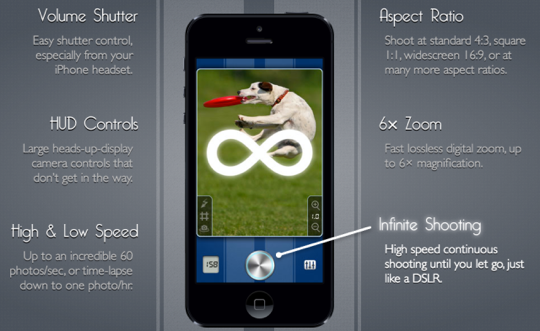 It looks like Apple plans to continue the trend of acquiring various companies as it has just confirmed they have purchased SnappyLabs. A popular alternative camera app in the App store that is based on various breakthroughs in JPEG compression that allowed it to take photos significantly faster than any other app.
TechCrunch, first to report on the acquisition, has more:
Apple has acquired the one-man photo technology startup SnappyLabs, maker of SnappyCam, sources tell me. The startup was founded and run solely by John Papandriopoulos, an electrical engineering PhD from the University Of Melbourne who invented a way to make the iPhone's camera take full-resolution photos at 20 to 30 frames per second — significantly faster than Apple's native iPhone camera.
It looks like we could soon be seeing faster capture speeds on photos in the native camera app in the near future.