Skype for iOS has finally got the update that all iPhone 5 users have been waiting for. Apple released the iPhone 5 two months ago, and it took Microsoft that long to provide iPhone 5 support to the Skype iOS app.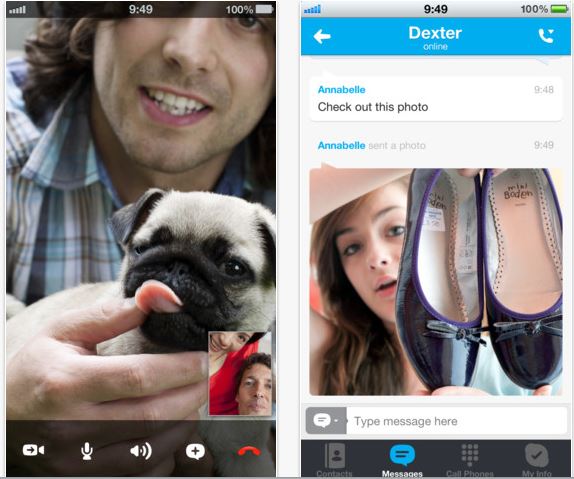 The iPhone 5 has a taller 16:9 4-inch display, which gives users more screen estate for video calls, gaming, chatting etc. Plenty of iOS apps have already been updated with support for the taller iPhone 5 display. As such, it was a bit weird that Microsoft had not released an update for Skype. Well, they've finally done it and added iPhone 5 support.
Now you can enjoy that extra space on your iPhone 5 when video calling your family/friends using Skype. Version 4.1.2 of Skype for iOS just gets the iPhone 5 support and some bug fixes… nothing more. Skypers, get downloading the latest update now from the App Store.
Download Skype for iPhone, iPod Touch and iPad [iTunes App Store Link]