Rovio, the makers behind Angry Birds, are constantly figuring out new ways to push the boundaries of their popular franchise. Now the company has announced that they are working on a new game that is "epic" in more ways than one. According to Kotaku Rovio is going to be releasing Angry Birds Epic which will offer a role-playing, turn-based gameplay.
The details at this point are very sparse, but it looks like the game will include the familiar Angry Birds characters in a story-driven campaign. One of the major features of the game will be crafting. Players will be able to create armor, potions, and other weapons using resources within the game.
There will of course be an in-app purchase system which will make it easy for customers to buy items as well as earn them in the game. The game will be soft launched in Canada and Australia next week on Apple's App Store. The final version will debut internationally on iOS, Android and Windows Phone later this year.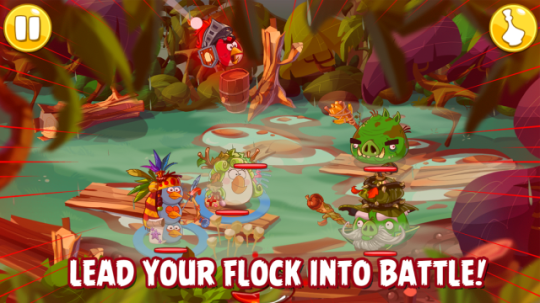 Besides Angry Birds Epic Rovio has been rumored to be working on Angry Birds Stella which will be geared towards female gamers. The game has been described as fun and adventurous, the new universe will offer the same Angry Birds gameplay, but with a distinct female theme that will highlight "inspiration, empowerment and other real issues."