As promised, Rovio has released their first ever racing game featuring the Angry Birds. The game is called Angry Birds Go and is basically a go-karting game, where you get to beat other birds to the finish line. The gameplay still involves you flinging the birds, but this time they're on their soapbox and supercars.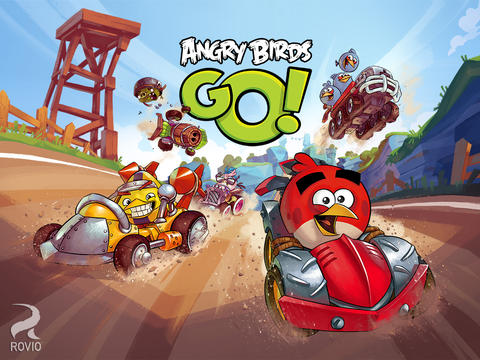 Angry Birds Go is the first ever in the franchise to feature a 3D environment. You get to see the birds and pigs from various angles as you rush down the hills towards the finish line.
Welcome to downhill racing on Piggy Island! Feel the rush as you fling those freewheeling birds and piggies down the track at breakneck speed – with plenty of twists and turns in a thrilling race to the finish line! But beware! Look out for hazardous roads, mischievous opponents riding your tail and special powers to put the race leader behind the pack. Plus, go from soapbox car to supercar by upgrading your ride! Ready…Set…Angry Birds Go!
You can choose to race as the birds or the pigs in your very own car, which can be customized with special powers and upgraded to high-end machines of speed. There are plenty of races that you can take part in, with plenty of challenges and obstacles. You can use the special powers to throw your opponents off the road with each character having a different powers.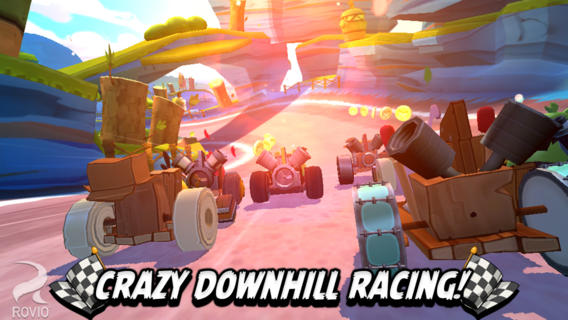 The game includes various game modes such as Time Boom, Fruit Splat, Champion Chase and Mega Match other than the regular Race mode.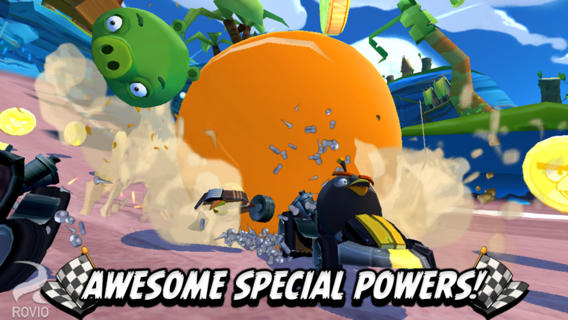 To upgrade your rides, you are going to need coins. You can either get them during the race or you can pay for them. You will also require coins to enter some races, so make sure you collect plenty of coins or get ready to spend some money. Angry Birds Go is a free to play game, but does come with plenty of in-app purchases. The game is available in the App Store for free, download it via the link below and let us know what you think of it in the comments section.
Download Angry Birds Go for iPhone, iPod Touch and iPad [iTunes link]