Today we have some exciting news for Real Racing fans across the iOS universe, as you'll be getting to burn some more rubber soon. Firemonkeys has just revealed the first preview trailer for Real Racing 3, the next installment in the Real Racing series.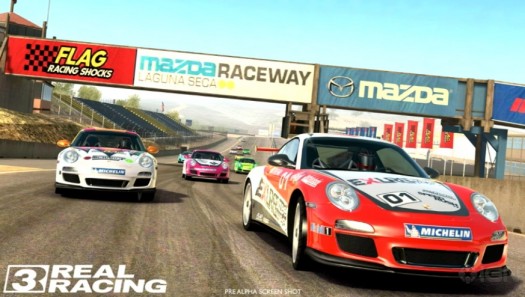 Real Racing has been a great success on iOS and is a true masterpiece of a racing game. The game features amazing graphics and was the first to utilize the full potential of the iPhone 4S's hardware. When Real Racing was first released in 2009, it really impressed reviewers and iOS gamers. Real Racing 2 took that to the next level with features such as full 1080p output on the iPad 2 and beautiful graphics. If you're a racing game lover, you surely had either of the games installed on your iOS device. Behold Real Racing 3!
Real Racing 3 is supposed to be even more realistic and will almost be like a console game. It'll have real tracks such as the Leguna Seca, the latest cars from Porsche, Audi, and Dodge and you can race along with 22 cars in a race, like real racing! Sounds exciting right? No actual date was announced, but it's titled as 'Coming soon'!