As promised, Electronic Arts and Firemonkeys have finally released Real Racing 3 for iOS and Android on App Stores worldwide. The game had surfaced on certain international App Stores earlier this month, but now it's available in all App Stores. If you've been eagerly waiting to get your hands on this awesome racing game, now is the time.
Real Racing 3 is a freemium game, which means that it is free to download and play, but you'll have to spend money if you want to finish the game. Or you could just be patient and grow old and let your kids continue the legacy. Jokes apart, Real Racing 3 is the best racing game you'll find on a mobile device, in terms of graphics at least. Yes, the freemium gameplay can get very annoying at times, but the developers have to make some profit, right?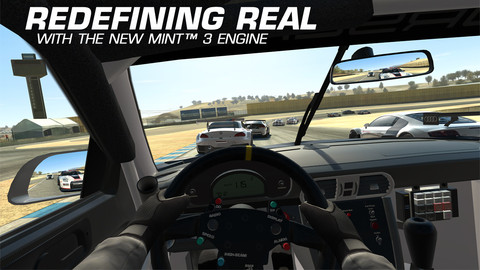 The game features plenty of real cars, officially licensed tracks to race on, 22-car racing grid and over 900 events to race. What is most likely to blow your mind, is the game's graphics. Thanks to the Mint 3 Engine, Real Racing 3 delivers realistic car damage, working rear view mirrors, and dynamic reflections, which make the game all the more better.
Like I said before, Real Racing 3 is available for free in the both the App Store and Google's Play Store. Both iOS and Android users can now enjoy the game on mobile and tablets. Real Racing 3 for iOS is a universal app, so it'll work on both the iPhone and iPad.
Download Real Racing 3 for iPhone, iPod Touch and iPad [iTunes link]
Download Real Racing 3 for Android [Play Store Link]