You read that right. Firemonkeys' Real Racing 3 is now available for iPhone, iPod Touch and iPad in certain International stores. It was only two days ago that developer Firemonkeys announced the release date for Real Racing 3 and it wasn't February 13th. According to them, the game was supposed to be out in App Stores worldwide on February 28th. It looks like some countries have already received their Valentine's Day present though.
Real Racing 3, unlike the previous titles, is a freemium game. This means that you can download and install the game for free, but you'll have to pay for things like extra parts, repairs etc. Or you could choose to wait, which can get really frustrating. However, the gameplay graphics will surely blow you away. This is surely the best racing game available on mobile. There's real tracks, real cars, real players and everything looks super real. That's a lot of Real Racing!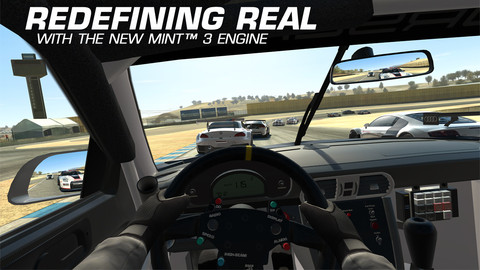 The 22 car race grid is a first on mobile phones, which makes this game much more exciting and difficult. The real tracks include Mazda Raceway Laguna Seca, Circuit de Spa-Francorchamps, Silverstone, Hockenheimring and plenty more. There are over 900 races in total and you can upgrade your car to perform better as you progress through the game.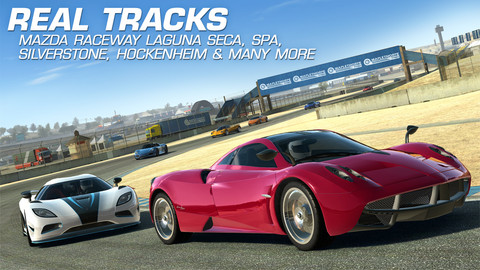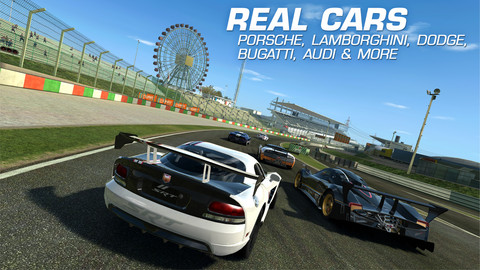 Real Racing 3 uses Firemonkeys' new graphic engine called Mint 3, which provides beautiful and console like graphics with proper car damage, functioning rear-view mirrors and dynamic reflections. Another awesome feature in the game is called Time Shift Multiplayer, which lets you challenge someone even if they're not online.
Real Racing 3 is currently available in the New Zealand App Store, so if you're in New Zealand or have a New Zealand account, you can download the game right now. The game will be available, to the rest of the world, on February 28th and on both iOS and Android.
Download Real Racing 3 for iPhone, iPod Touch and iPad [iTunes Link]