The popular messaging app WhatsApp has just been updated (2.11.5) to iOS 7. Why there was such a delay no one will know, but WhatsApp users will be glad to know that their experience whilst using iOS 7 will now be maintained when messaging friends and family.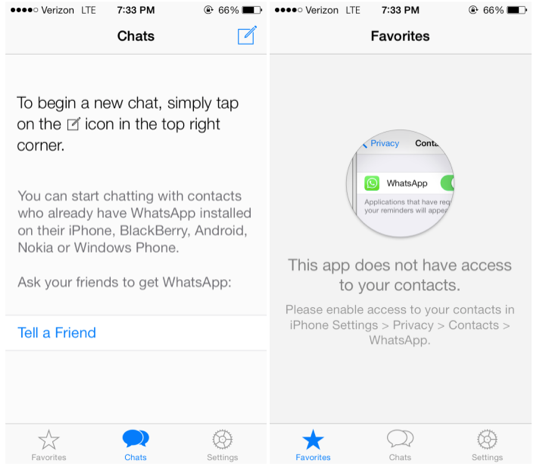 In this update comes a new design, features and various other improvements. One of the biggest new features in this particular update has to do with Broadcasts lists that allows you to send messages to numerous people at the same time. This is useful for situations when you want to send a bunch of messages to classmates or work colleagues.
You can take a look at the release notes for this 2.11.5 update below:
New iOS 7 User Interface
Broadcast lists: communicate with your classmates, work colleagues or just friends by messaging many people at once.
Improved share location: 3D map view, hide places, search places
Large thumbs: see more
New notification alerts and sounds: WhatsApp Settings > Notifications > New Message.
Application will now use your device text size as configured in iOS Settings > General > Text Size
New improved User Interface for managing your blocked contacts: WhatsApp Settings > Chat Settings > Blocked
Crop image before sending
Reminder: you can backup your WhatsApp conversations into iCloud. Simply visit WhatsApp Settings > Chat Settings > Chat Backup and tap on "Back Up Now"
Design wise the app looks very similar to other app updates that try to match iOS 7's aesthetics. You have white space, flat graphics and blue accents just like other stock apps from Apple.
You can grab the updated version of WhatsApp right here. Be sure to let us know what you think of the update in the comments section.