Fake Pokemon Yellow iPhone App Is The Second Most Downloaded App From The Canadian App Store
If you were a fan of the Nintendo Pokemon games, hopefully you were not a victim to the latest App Store scam involving an application called Pokemon Yellow. The Pokemon Yellow application was actually just released over the weekend and has already managed to climb its way up to the 2nd most download iPhone application in Canada. If this were indeed a legit application there would be nothing wrong with climbing the App Store ranks, but Pokemon Yellow is nothing more than a scam.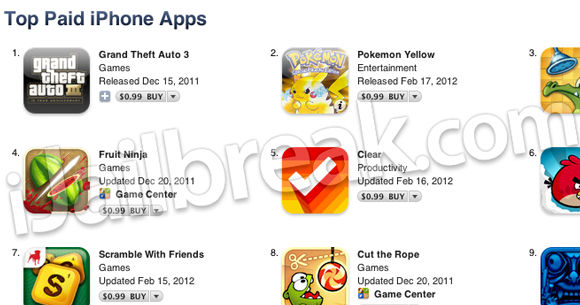 According to nearly 2000 user reviews of Pokemon Yellow the application will not launch or will not even make it past the loading screen. Besides the horrible user reviews, amounting to a mere one in a half star ranking, the applications description gives even more evidence that this application is not-so-legit. Looking at the Press Quotes Pokemon Yellow sounds like a great application that will bring back your childhood memories. Unfortunately however, there are no websites corresponding to these "great" reviews, which obviously means the developer has made these reviews up.
Hopefully one day Nintendo may actually start developing iOS applications so we can replay some of the classic games like Pokemon on our iPhone, iPod Touch or iPad. At this time however, please do not be fooled by this fake Pokemon application that will more than likely be removed from the App Store any time now. Were you fooled by the Pokemon Yellow iOS app? Please share your responses or thoughts about this ordeal in the comments section below…
Make sure you stay subscribed through our social media feeds, so that you never miss a beat, by liking us on Facebook, following us on Twitter and joining our circle on Google+.
Hey, you! Join the iJailbreak Insider for weekly newsletters, Jailbreak alerts, contests and more. (No spam, we promise)