It really doesn't get much better than paying what you want for something! Imagine if you could walk into an electronics store and tell the clerk today I feel like paying $20 for that iPad. Unfortunately pay what you want often times doesn't apply to hardware, but it happens a lot with software! Especially when you tune into a website like iJailbreak.
Today we are offering 2 amazing Mac applications that will boost your productivity called Shortcuts and Find Any File. Shortcuts is an awesome applications that allows you to create custom time-saving shortcuts that can apply to any function or application and Find Any File is a fast and simply way to find anything on your Mac.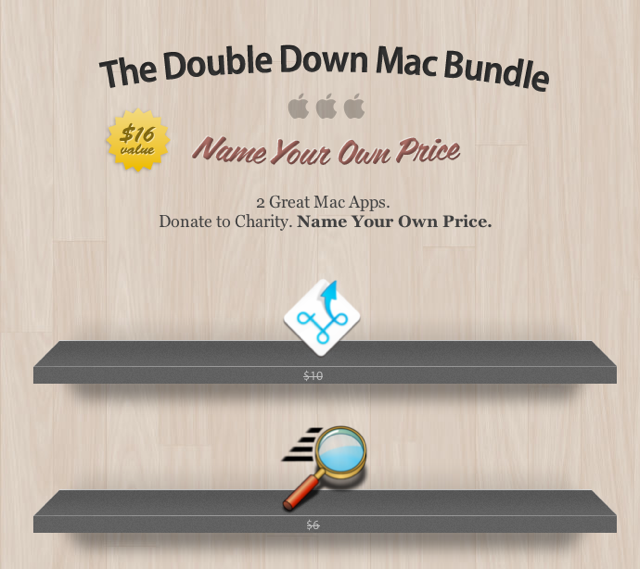 If you pay above the average price both applications can be yours. Right now the average price is at just over $4.
Best of all you can feel good about your purchase because 10% of whatever you decide to pay will go to one of three charities of your choice. The charities include  Child's Play Charity, World Wildlife Fund, and Creative Commons.
This promotion surely won't last long so click the button below for more information on these productivity boosting apps and how to get both for under $5.