One of the features introduced in iOS 6 is the new, built-in panorama shooting mode for photography. The mode allows users to stitch together up to 280 degrees of your surroundings into a high resolution landscape shot. Other Panorama effects have been peviously available in third-party apps, such as Photosynth, but now it's available by default.
PanoPerfect is a social network that takes advantage of iOS 6's widely available panorama mode, allowing users to submit full panoramas to other users online. Users sign up for yet another account, which can include phofile photo, cover photos, usernames and bios. As you'd expect with other social sharing sites like Facebook and Instagram, you can get comments and likes directly on your panorama photos.
The one advantage PanoPerfect has over other photography apps is the high resolution of its photos–it's built for panoramas, much larger landscape shots than its competition. (Instagram's shots are all squares of relatively low resolution.) On the other hand, the focus on panoramas could be a double-edged sword: I can't see as many users taking panorama photos on a daily basis as often as they use Instagram. Filter-photo apps capture discrete 'things' for users to share; while panorama apps pull back a too much. You wouldn't take a panorama for your foodblog. But then again, high resolution panoramas do look nice.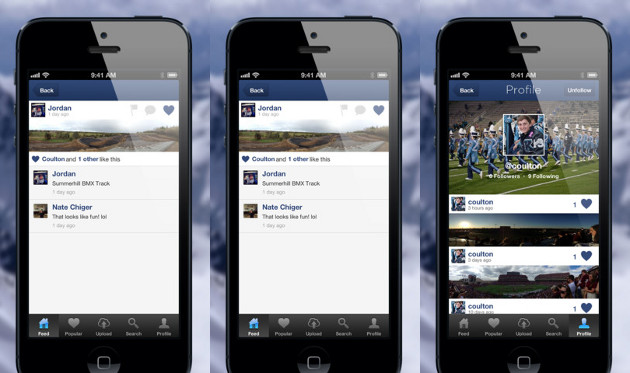 Download PanoPerfect for iPhone, iPad, and iPod Touch – FREE [iTunes App Store]
I feel PanoPerfect would make more sense as a mode within a current photography service than as an app all to itself. Would you use PanoPerfect? Share your thoughts in the comments section below.