Last week Nokia announced their new and improved mapping platform called HERE. They also announced that a standalone HERE Maps app would be available for both iOS and Android. Well, HERE Maps is now available in the iOS App Store with turn-by-turn navigation, public transit information, POI's and real-time traffic information. So, is it better than Apple's Map app?
Nokia's HERE Maps are indeed much better than Apple's Map app, but it's not really as good as Google's Mapping solution. You do get better maps, accurate directions, locations and POI's with HERE Maps on iOS. The user interface is something you may be familiar to, if you ever used a Symbian device. It is an HTML-5 based app, so it can be a little buggy on your iOS device. Nokia's mapping platform is one of the best in the world, after Google, and you do get that feeling with the iOS version of HERE.
Of course this is Nokia's first attempt at an iOS app, but you would definitely prefer HERE Maps to the stock Maps app on your new iPhone 5 or iOS 6 device. HERE uses NAVTEQ's mapping data, which is better than Apple's TomTom mapping data in most cases. There's also an offline mode, which lets you use HERE Maps without a data connection. I gave the HERE Maps a try and it worked quite well.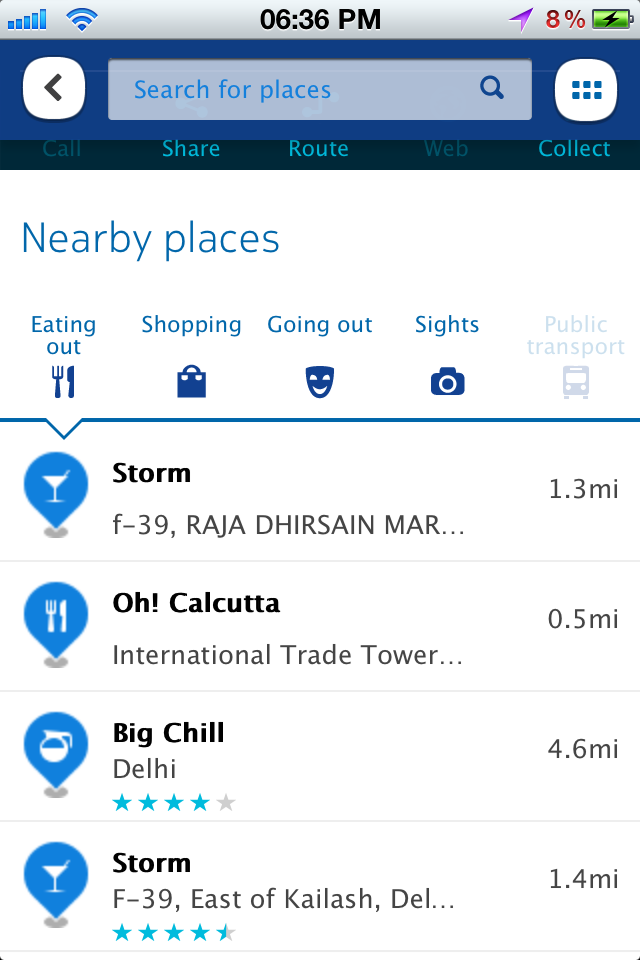 The real-time traffic feed showed me how bad the traffic around my place is and the turn-by-turn voice navigation worked without any flaws. There is no 3D maps as of now, but Nokia does plan to add a 3D feature in the near future.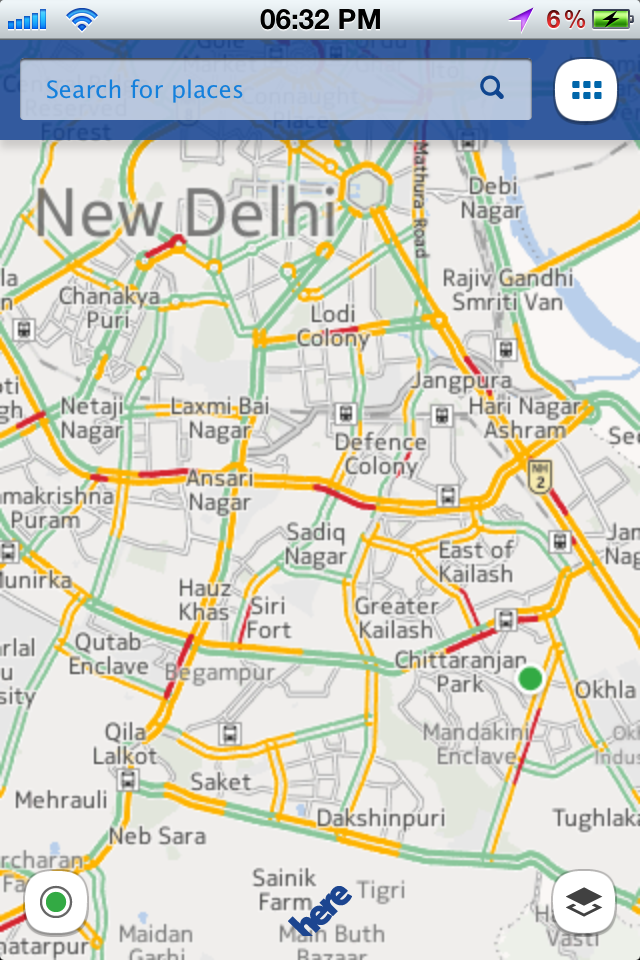 Nokia's HERE Maps are here to stay and as a start, it is indeed a better app than iOS 6 Maps; it just lacks Apple's impressive 3D technology. If you're tired of waiting for Google to release a standalone Maps app for iOS, you better get HERE Maps. They will not let you down. It works better on the iPad thanks to the larger screen and it is available for free in the App Store. Get downloading and let us know what you think of Nokia's HERE Maps.
Download Nokia HERE Maps for iPhone, iPod Touch and iPad [iTunes Link]