Nokia has gone ahead and announced a new mapping platform called 'Here', expanding on its previous mapping applications, at an event in San Francisco today. Apart from Lumia devices running Windows Phone 8, HERE Maps can be accessed on iOS, Android devices, Windows 8 and also on the Firefox OS.
The Finland based company recently acquired a 3D Imaging company called Earthmine, whose services are being used by HERE. The platform will include Street-view like imagery, 3D maps and offline mode for mobile devices. A tool called Map Creator will help you improve the Maps app by user submitted data. Nokia will also be releasing dedicated apps for iOS and Android in the coming weeks. The company is also partnering with Mozilla, who will be using HERE maps on their Firefox OS.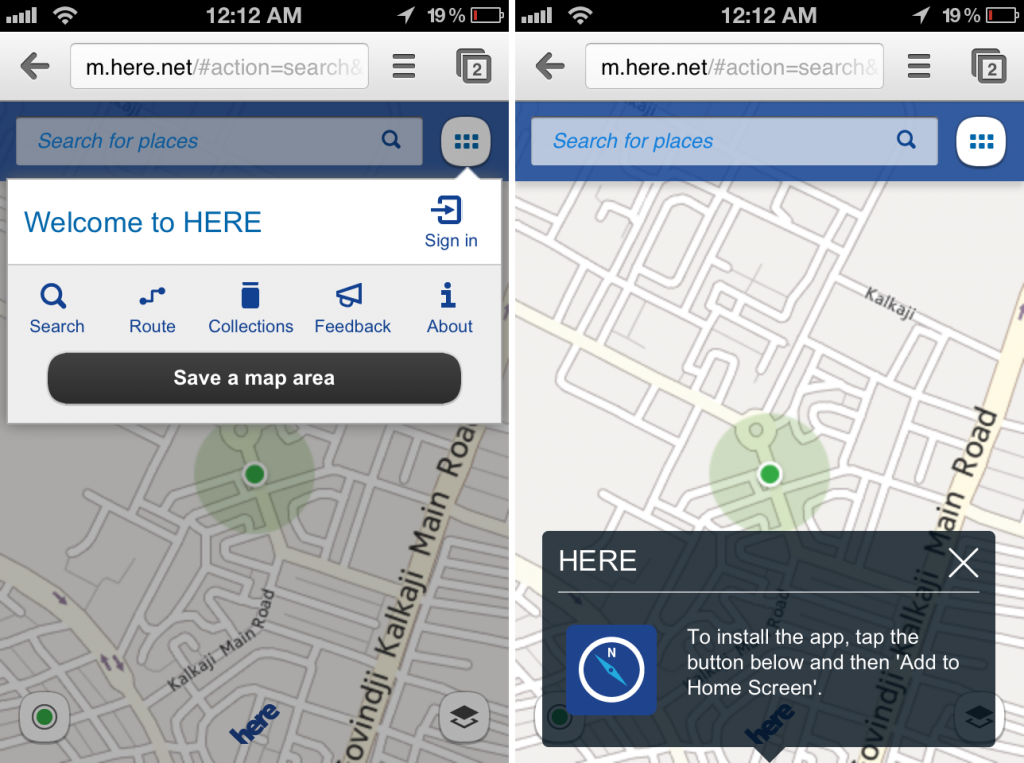 The HERE app for iOS will be HTML-5 based and include features like voice navigation, offline mode, POI and public transport directions. That's only if Apple approves it. Android OEM's will be getting a HERE SDK sometime in early 2013. Check out a demo video of HERE on Android in the video at the end of the article.
In an official statement, Nokia President and CEO Stephen Elop said:
"People want great maps, and with HERE we can bring together Nokia's location offering to deliver people a better way to explore, discover and share their world. Additionally, with HERE we can extend our 20 years of location expertise to new devices and operating systems that reach beyond Nokia. As a result, we believe that more people benefit from and contribute to our leading mapping and location service."
HERE can be currently accessed from your mobile or desktop browser by visiting here.net. We've tested it out on an iPhone, an Android device and a desktop computer. It's not as smooth as it is said to be, but it is in some cases better than Apple Maps. You can pin HERE to your homescreen and access it whenever you want. The voice navigation doesn't work at the moment, but it should in the future. We'll let you know as soon as HERE maps is available for iOS and Android.
What do you think of HERE? Give it a try and let us know what you think of it. Better than Apple's Map app?