As promised, the iPhone Dev-Team have released RedSn0w 0.9.6b5. This version is mainly for those of you with an iPhone 3G/3GS on iOS 4.1/4.2.1 that you need unlocked. Also, for those of you on Windows who cannot use Pwnage Tool.
While the basebands in iOS 4.1/4.2.1 cannot be unlocked, the iPhone Dev Team came up with a brilliant way to unlock your device on those firmwares. We know you can never downgrade these basebands, but nothing says you can upgrade it, right? Well, with this Redsn0w, you can upgrade your baseband to 6.15.00, (the iPad 3G basband), which can be unlocked with the latest version of Ultrasn0w.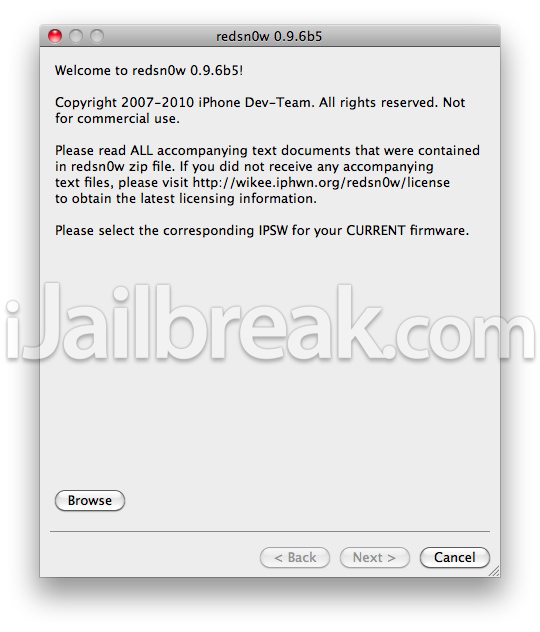 The new RedSn0w 0.9.6beta5 is out.  It gives both Windows and OSX users the ability to flash the iPad 06.15 baseband on iPhone3G or iPhone3GS.  It fetches the baseband files directly from Apple for now (the only IPSW you ever point it at is the stock IPSW for the FW on your iPhone right now).  There may be a long delay while it's doing this (their servers are currently getting pounded).

OSX (SHA1 a322ec2c9e91993eca21abaf2e655bb44de3d7d4)
Windows (SHA1 7250416e17c3aea9838cdfc73712b38b025e2ed0)   (Windows 7 and Vista users, please run redsn0w in "XP Compatiblity Mode")

If you do flash your baseband via redsn0w, please keep it plugged into USB the whole time.  You don't want your battery to die during the flash process!
Download RedSn0w 0.9.6b5 for Mac OS X
Download RedSn0w 0.9.6b5 for Windows
We'll have a full tutorial coming soon, so stay tuned!
UPDATE #1: