Ok, most of you will probably already know that Apple released iOS 4.3 beta 1 to developers yesterday. Well I had some time after school today, so I updated my iPad to iOS 4.3 to have a mess about with it.
The first awesome new feature of iOS 4.3, only for the iPad, is the addition of more touch gestures. You can turn these on in the Settings application and with four or five fingers, it's your choice, you can exit to the SpringBoard from a app by pinching, open the multitasking bar by swiping up and finally switch between apps by swiping left and right. Here is a quick video I made, which demos these new gestures:
The next feature of iOS 4.3, again iPad only, that I am very happy about is the addition to be able to choose what the switch on the side of the iPad in the Settings application. Many people, including me, weren't very happy when Apple changed this switch to mute the iPad, rather than lock the orientation. Now everybody can be satisfied by being able to choose which it does. The software button in the multitasking bar also changes to the opposite of what you set the hardware switch at. Here are a couple of screenshots:
Here is some of the other features that Apple has added to iOS 4.3 on both the iPhone and iPad:
iPhone can be used as a WiFi hotspot (like MyWi, but native)
Updated FaceTime icon on iPod Touches.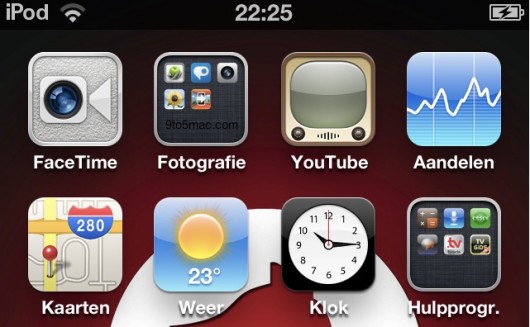 Ability to choose how often the SMS repeat warning occurs.
New App Store updates look.
New AirPlay APIs for developers.
New APIs to allow full screen iAd banners.
Tethered data information in the Usage Statistics.
Location Services setting has been moved to just below the Notification settings.
New keyboard layout available.
Thanks to 9to5mac and iSpazio for some of the screenshots.