It's been known for sometime now that Apple has been working on a health and fitness app to be part of iOS 8. We've heard about it first in January and now there's a lot of new information and mock-up screenshots of the rumored Healthbook app. 9to5Mac's Mark Gurman received plenty of new details and screenshots of the app that tell us what to expect from it.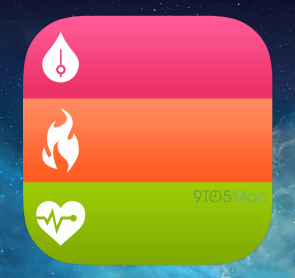 Healthbook is basically an app that will keep all your health and fitness related data in one place, similar to Apple's current Passbook app. It will most likely use the new M7 co-processor, and other rumored accessories such as the iWatch to track the data. For every function, there will be a color coded card such as Blood Pressure, Activity, Heart Rate, Nutrition, Blood Sugar and more.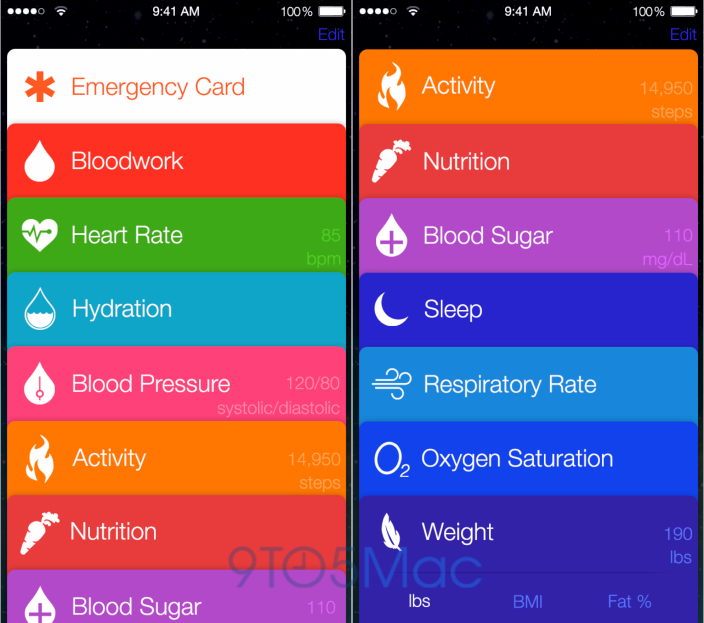 The images here are recreations of actual screenshots that Mark received from multiple sources working on this project. As you can see, the app looks very similar to the Passbook app, with cards for various functions. The Activity, Weight and Nutrition tabs can be used to keep track of your fitness, how much you've lost or gained, and your diets. All of these can be tracked using third-party apps and the M7 chip.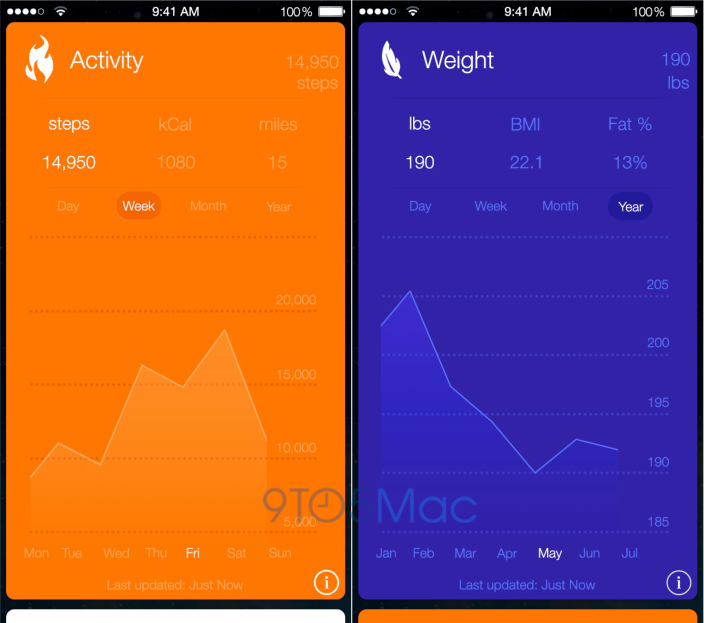 Then there are other tabs or cards such as Blood Pressure, Hydration and Blood Sugar, which will probably need accessories to collect data. Healthbook can also track your Sleep cycles, probably tell you how many hours of deep and light sleep you've had. Apps that can do this already exist in the App Store. How is Apple going to do that? Well, that is still unknown.
Another important feature found in Healthbook is the Emergency Card. This stores all important data on you such as your name, date of birth, medical information, blood type, weight, location, emergency contact etc. This card can come in handy during an emergency and can be show to a nurse, doctor or other hospital staff. Below is a screenshot of the same.  
Apple's recent hires also reveal that the company has been working on this for a while. The new Healthbook app could likely be part of the iOS 8 reveal this fall or could come alongside the launch of the rumored iWatch, which is supposed to incorporate plenty of sensors. We are not entirely sure what to make of all this. Will these be part of the iWatch+iPhone package or is this something else? Would you like features like these on your iPhone? Let us know in the comments.