MyWi 4.0 Coming Soon
Redmond Pie is reporting that MyWi 4.0 is ready for release and could be out within the next day or so. MyWi is a popular jailbreak app, for iPhone, that allows you to turn your iPhone into a mobile WiFi hotspot, using your carrier's data plan. Apparently, it has been updated for iOS 4 and will be out soon.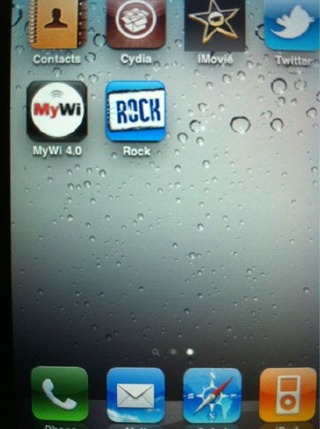 The above screen shot is of a jailbroken iPhone 3GS, on iOS 4, with MyWi 4.0 installed. The iMovie icon you see is a failed port of the app, to the 3GS. No word on if this will be a free update, or if we'll have to buy it all over again, but hopefully we'll see soon.
Make sure you stay subscribed through our social media feeds, so that you never miss a beat, by liking us on Facebook, following us on Twitter and joining our circle on Google+.
Hey, you! Join the iJailbreak Insider for weekly newsletters, Jailbreak alerts, contests and more. (No spam, we promise)