Musicdog, developed by Haval Aziz, is a new and free music streaming application in Cydia for iPhone and iPod Touch.
Musicdog features:
Multitask support
Search among 100 000+ tracks and keeps growing each day.
Ability to add suggest songs (which is automated)
See the toprated tracks
See the recent tracks
Ability to show albumart ( can be turned off in settings)
How to get started? Follow these 3 simple steps:
1. Register account
2. Login
3. Listen and enjoy!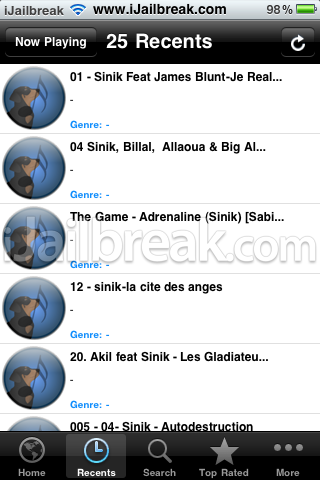 Visit www.musicdog.se for a desktop version which is also FREE and crossplatform.
Note: Requires iOS 4.0+
Musicdog is available in Cydia via BigBoss repository for free.