Fans of Modern Combat will be excited to hear that Gameloft has released the first teaser trailer for Modern Combat 5 and it looks pretty impressive to say the least.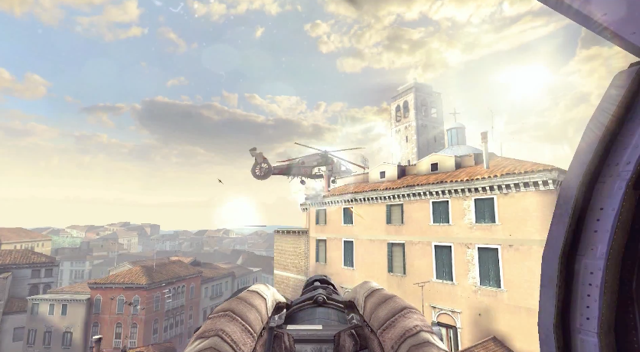 The trailer starts off by showing you some well-rendered scenery and then all chaos breaks loose as you are witness to some intense live action scenes. It is not known whether or not what is shown in the trailer is gameplay graphics or a pre-rendered scene (we are thinking the latter).
There is not many details available about the game at this time and the trailer certainly doesn't make anything more clear. What we do know, however, is that the game will be coming to both iOS and Android later this year. And considering the title of the trailer has E3 in it, we will likely learn more about the game at this years Electronic Entertainment Expo taking place next week.
Modern Combat 4 was released in December last year and it brought to the table a new multiplayer mode and ranking system. There was also customizable weapons and a bunch of other improvements over the previous installation. What Modern Combat 5 holds will be exciting to hear about!