Microsoft has just released its new Remote Desktop app that it promised in a press release earlier in the month detailing its plans to release a number of different applications on iOS and Android.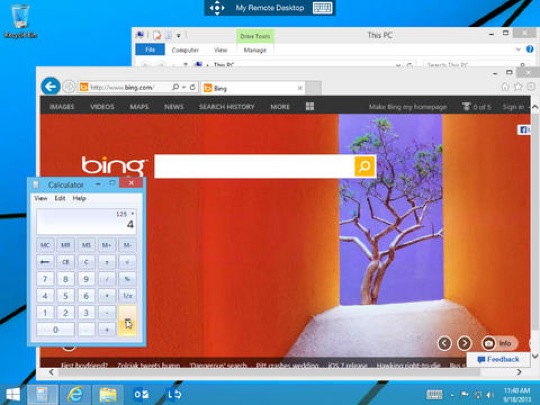 The new Remote Desktop app that is now available on the Apple App Store and Google Play Store will allow users to connect to their Windows computer from their smartphones and tablets. You will be able to remotely connect to any compatible Windows PC from anywhere with a stable internet connection. It is a secure connection and it supports compressed high quality video and audio streaming.
Here are the top features of Microsoft's new Remote Desktop app:
Rich multi-touch experience with remote desktop protocol (RDP) and RemoteFX supporting Windows gestures
Secure connection to your data and applications with breakthrough Network Layer Authentication (NLA) technology
Simple management of all remote connections from the connection center
High quality video and sound streaming with improved compression and bandwidth usage
Easy connection to external monitors or projectors for presentations
If you are interested in the application you will be glad to know it is available for free. You can download it for both iOS and Android using on of the download inks shown below.
Download Microsoft Remote Desktop for iOS
Download Microsoft Remote Desktop for Android