News blog, The Daily, has got a hold of an upcoming Microsoft Office Suite app for the Apple iPad. They were also the first ones who discovered that a Microsoft Office app was being developed exclusively for the iPad.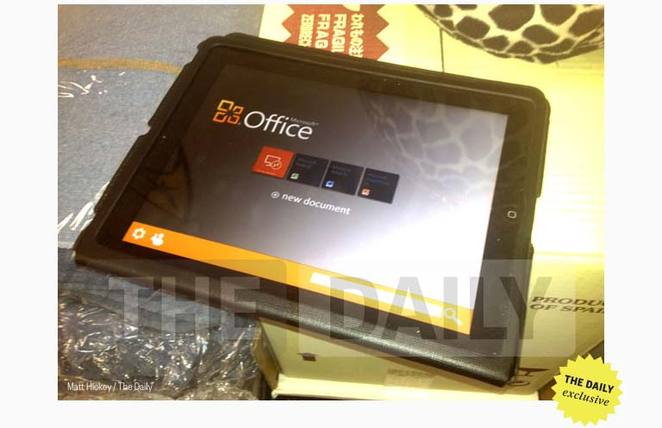 According to their sources, the app will soon be submitted to the App Store for approval. Before doing that, however, the team got a nice hands on with the app and noted that it's similar to the OneNote app. The app also has a slight hint of Metro UI and only Word, Excel and PowerPoint files can be created and edited at the moment. Other office apps were nowhere to be found!
A brief hands-on with a working prototype of the software revealed a number of new things. The app's user interface is similar to the current OneNote app, but it has hints of Metro, the new design language that can be seen in Windows Phone and in the as-yet-released Windows 8 desktop operating system.
Nobody has any idea about the exact release date, it should be available in the App Store in the coming weeks as the app has been completed. Also to be pointed out, that an Android version of the Microsoft Office Suite is not in development. But, not to worry Android users, you can make do with other apps for now. You can also give OnLive Desktop a try, if you want to work with Office apps right away.