It appears that the age old problem of our smartphones and tablets not being able to communicate with the documents we make on our computers might finally be coming to an end. All your Word documents, Excel spreadsheets and PowerPoint presentations will soon be viewable on both Android and iOS, thanks to the release of Office Mobile early next year.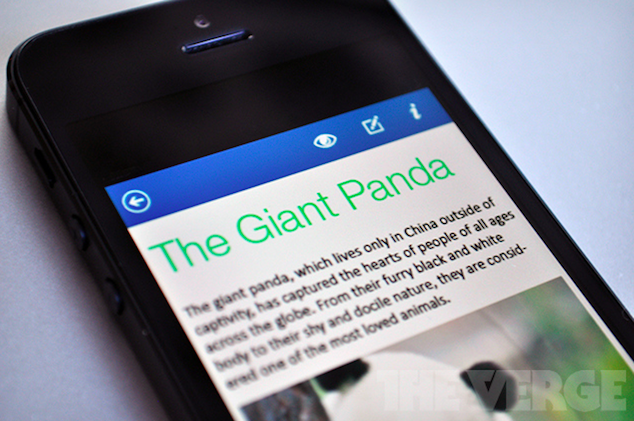 The Verge has the inside scoop on Office Mobile, and has confirmed its existence with Microsoft directly. The app will allow you to both view documents and perform minor editing tasks, though the amount of editing tools available won't be nearly as complete as those in the desktop version of Office. At launch, Word, Excel and PowerPoint documents will all be fully supported.
Like the existing Microsoft apps on iOS and Android, you'll have to log into a Microsoft account in order to use the Office Mobile app. In order for the editing functions to be enabled, you'll have to be logged into a Microsoft account that has an Office 365 subscription; if you don't have one, you'll only be able to use the app to view documents.
According to The Verge's sources, the iOS version of Office Mobile will arrive first, and should show up in the App Store in late February or early March. The Android version is expected to arrive in May.