CloudOn, an app that brings Microsoft Office to the iPad, has received a new update. CloudOn 3.0 is a huge update, as it brings support for the iPhone, the iPad Mini and Android devices. It's a very useful app that lets you create Docs, Excel sheets and more via Microsoft Office.
With CloudOn 3.0, you can now sync your iPhone and pretty much every iOS devices to your Dropbox, Google Drive and SkyDrive accounts. Download or upload files with ease once you've linked to any of those cloud storage accounts. The app comes with a built in Adobe Reader and File Viewer that can open a lot of file extensions such as PDF, JPG, PNG etc. You get easy access to your email and all Office related applications from within the app.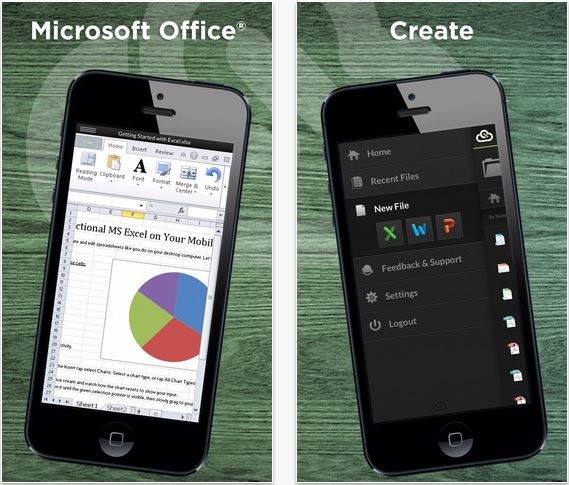 Most importantly, you can now get that Word document or PowerPoint presentation done on your iPhone, iPod Touch or any Android smartphone running Ice Cream Sandwich and above. Of course, you will not get all the features of Microsoft Office, but you can still use Word, Excel and PowerPoint without any problems, except the small screen. Editing, formatting, spell check and insert are all available.
I'd say the ideal device to get your work done would at least have to be an iPad Mini. The iPhone does get a special feature called 'Reading Mode', which should make working on the smaller screen easier though.
CloudOn app is available in the App Store and Google's Play Store for free. If you've been wanting to use Microsoft Office on your iPhone, iPad Mini or other Android smartphones/tablets, you should download CloudOn and give it a shot. Let us know what you think of the app.
Download CloudOn for iPhone, iPod Touch and iPad [iTunes link]
Download CloudOn for Android [Play Store Link]