Several iOS apps were updated in the last 2 days including Mailbox, Pinterest, Speedtest.net, Spotify and Apple's very own Podcasts app. Mailbox for iOS received a couple of new features, Pinterest was also updated to make it easier for you to discover new pins.
Apple's Podcasts app got a lot of new improvements such as the ability to create custom stations, improved iCloud sync and plenty more. Speedtest.net for iOS received a brand new UI along with iPhone 5 support and Spotify too got a slight interface overhaul. Read on to learn more about the updates. Oh and all these apps are available in the App Store for free!
Mailbox version 1.1.0 for iOS gets a new feature in this update, which lets you shake to undo actions. This is something that's already present in iOS, but the Email app lacked. Mailbox is a beautiful replacement for the stock Email App on your iPhone, iPod Touch or iPad. Apart from that there's some new interface enhancements that you'll find in this update and the usual set of bug fixes and performance improvements.
Download Mailbox for iPhone, iPod Touch and iPad [iTunes link]
Pinterest version 2.3 brings the ability to edit your profile, finally, from within the app. There's also a new 'People who pinned this also pinned' feature that lets you discover new pins with ease. Love using the app on your iPad? Well, the updated app now shows a close-up of your pins on the iPad. That's pretty much it.
Download Pinterest for iPhone, iPod Touch and iPad [iTunes link]
Podcasts 1.2 from Apple brings a lot of new improvements to the app and you're going to like it, if you use the app that is. You can now create custom stations with your favorite podcasts, store these stations on iCloud and choose whether you want the stations to begin playing with the newest or oldest episode. The stations will also automatically update whenever there are new episodes for your podcasts.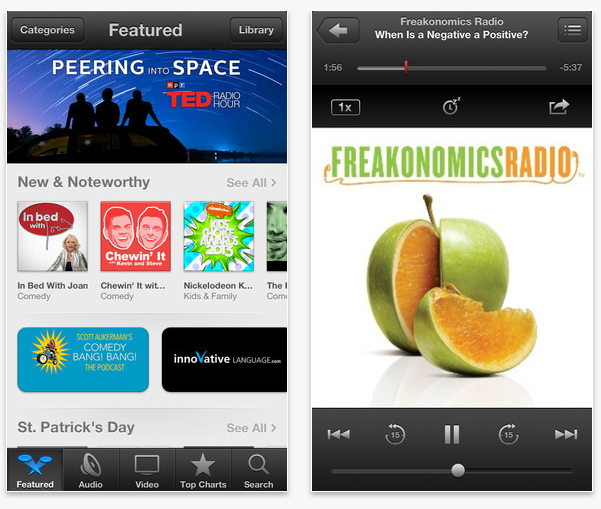 You can view Playlists from iTunes on the app and also create an on-the-go playlist. Visual improvements and easier playback controls can now be found in the Now Playing view. Several other issues have also been fixed and the app has been optimized for better performance and stability.
Download Podcasts for iPhone, iPod Touch and iPad [iTunes link]
Speedtest.net is the only app your require to see what Internet speeds you're getting or when you want to show off your LTE connection to your friend. Version 3.0 brings full iPhone 5 support and a brand new interface with an option to remove ads. There's also improved results sharing, server selection and saving.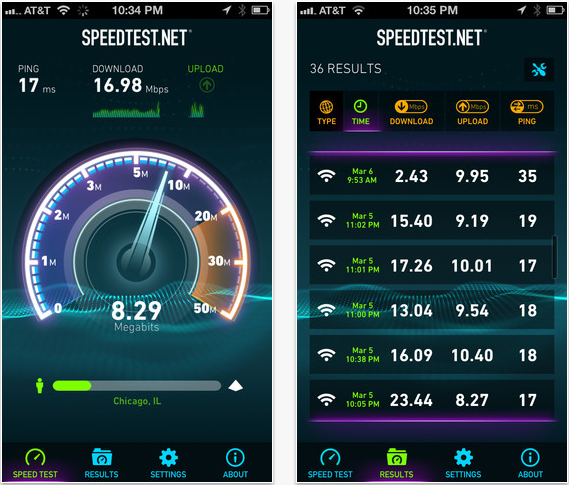 You can now see details about your testing location in the results page and the results can be sorted too. There will be new languages in a future update as well.
Download Speedtest.net for iPhone, iPod Touch and iPad [iTunes link]
Spotify version 0.6.1 for iOS brings a new look to the artist view with images and artist biographies. Although this feature has been present for a long time in other music streaming apps, it is still a welcome feature on Spotify. Users are still demanding for a way to change the order of songs in a playlist, hopefully Spotify adds that feature in a future update. They also claim to have fixed a bug that caused crashes when skipping songs in radio.
Download Spotify for iPhone, iPod Touch and iPad [iTunes link]