Apparently things aren't going so well with Madfinger Games. Their zombie killing game, Dead Trigger is now available in the App Store for free. The company also recently made the game available for free on Android devices via the Google Play Store. This was because the game was being pirated too many times, and the developers thought it was just better to make it a free game.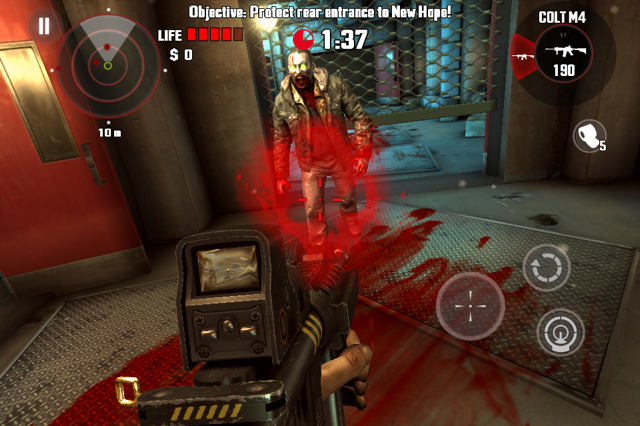 That's what has happened in the iOS App Store now as well, as there's piracy too. Hence, Madfinger Games has made Dead Trigger a free game in the App Store. CEO Marek Rabas states that it is really difficult and takes a lot of hard work for a developer to create a game like Dead Trigger, or any game for that matter. And all that goes down the drain when people just download the game for free.
In the past, we were too busy developing games to be concerned about our games being stolen. Games are always stolen, there is not much we can do about it. I do not believe that piracy can be stopped. At the very least though, we can make it not as easy as it is at the moment. 
Previous users who bought the game for $0.99, will get refunds in the form of in-app purchases (Gold, Casino Chips etc). Madfinger Games didn't criticize iOS as much as Android, but it looks like both the platforms have a similar case of piracy going on. And, it's true, there is nothing that can be done to stop it. Dead Trigger for iOS is currently available in the App Store for free, go ahead and try it out. It's a great zombie game!
Download Dead Trigger for iPhone, iPod Touch and iPad [iTunes Link]
Do you pay for games or do you get them for free? Share your responses in the comments section.