NEOWIZ Internet Corporation apparently got their hands on the license to publish the official mobile version of the London 2012 Olympics. As you may expect, the game is a collection of minigames that represent Olympic sports.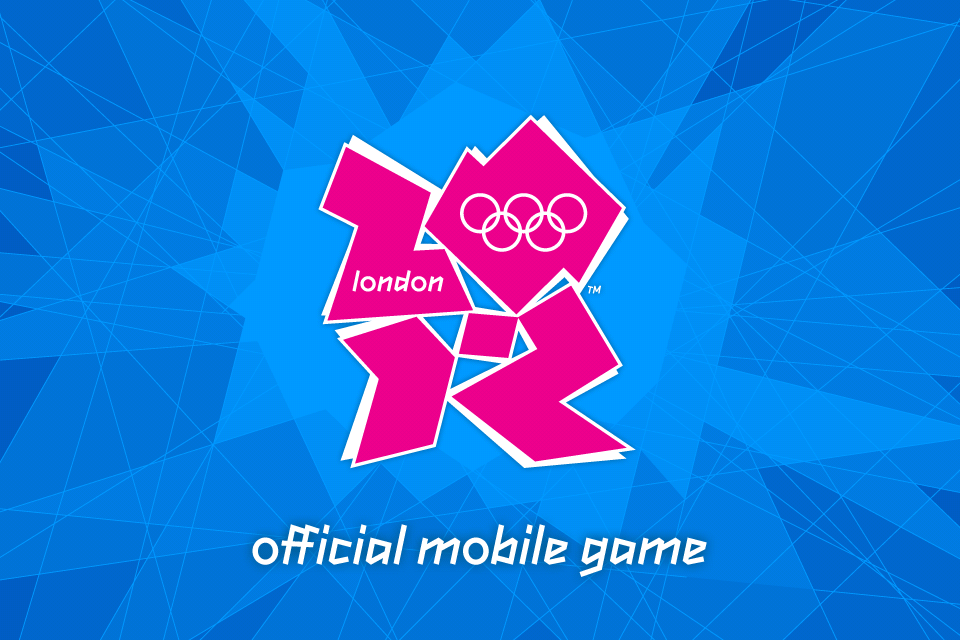 Mind you, the Summer games represented by the London 2012 game are limited to the 100m dash, 110m hurdles, triple jump, pole vault, 100m freestyle swim, 100m butterfly, Kyaking, double trap (shooting skeet with a rifle), and archery. Only a handful of the events are unlocked to begin with, you either have to earn or pay for stars. The game gifts you 2000 stars to start with, and you can use it to play around 6 of the nine events right off the bat.
The games are of varying quality. The 100m dash is a classic track & field style button masher; mash your thumbs into the screen to run fast. The double trap event is as easy as lining up a reticule with the target, using either the tilt sensor or a virtual joystick; probably the easiest game of the bunch. The Kayak game might as well have been "professional water slide" for all the control I felt the game gave me. The only game that utterly baffles me is triple jump; even with the tilt controls off, I have no idea what triple jump wants.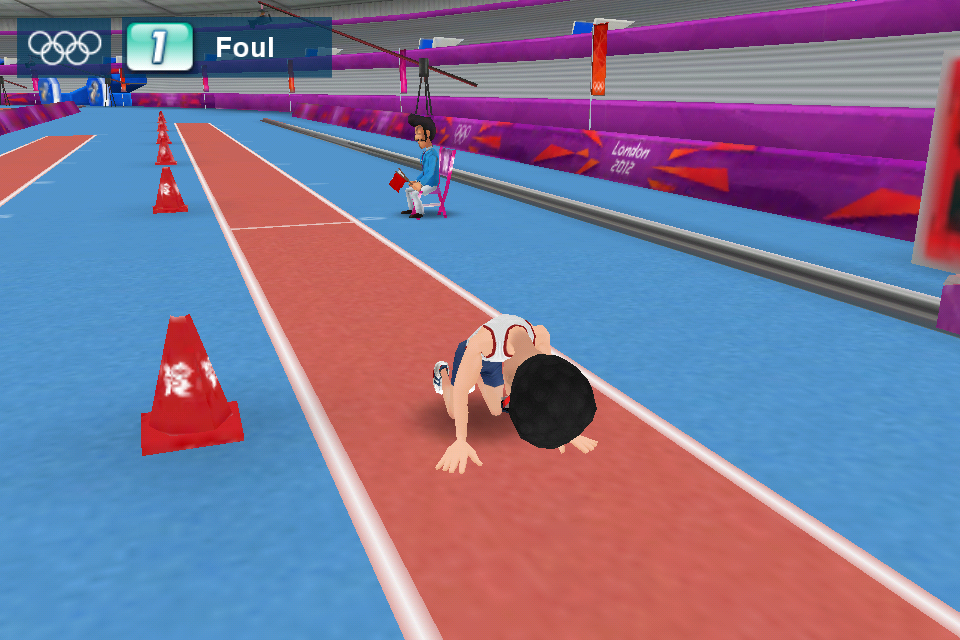 As with the real games, what separates the mere mortals from Olympic legend is the training. In London 2012 this is reflected through RPG-like stats which include Strength, Balance, Agility, Accuracy, Flexibility, and Mintiness… er, Mentality. Finishing training runs improve a skill by one point, but you start with a minimum of 200 in every skill, so training in the game will take a long time, just like real life. You can also buy premade legends who come with perfect stats (with real money only), or you can improve your characters with items that boost stats.
The weakest link in the game is the visuals. This is disappointing for two reasons: This is an official licensed app, and according to the iTunes page, it only works on iPads or iPhones with a Retina display. Clouds are pixelated, textures are blurry, even in-game character models lack detail.
There are two versions of the game. One comes with extra stars and lets you try challenges more times per day. Unless you are really into sports-themed mini-games, try the free version.
Download London 2012 – Official Mobile Game for iPhone or iPad – FREE [iTunes App Store Link]
Download London 2012 – Official Mobile Game for Android 2.2 and up – FREE [Google Play Store Link]