Kickstarter has been around for quite some time now, but an official app for mobile devices was never there. Well, now there is one. Kickstarter has finally released an official app for the iPhone and iPod Touch; there is no support for the iPad as of now. The Kickstarter app is nothing like its web counterpart, the whole thing has been designed from the ground up for the iPhone/iPod Touch and it looks and works really great.
We're not really sure why Kickstarter didn't release an app earlier as they've been quite successful with what they do. A lot of products, art, music, movies and more have come to life thanks to Kickstarters effort. It is the most successful crowd-sourced funding services you can find today and it's easy to pitch your idea and get it accepted.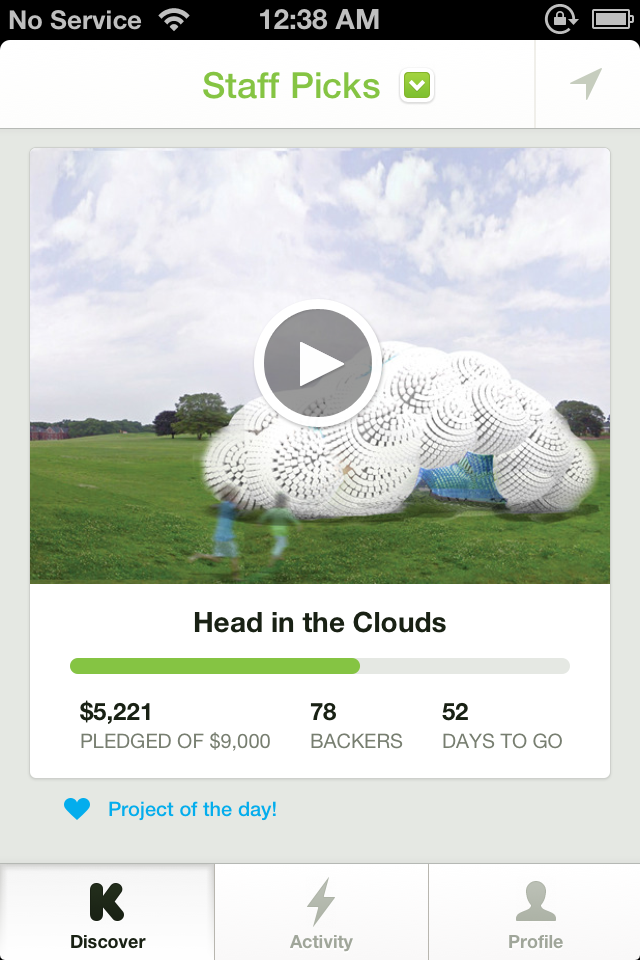 If it is good enough, you'll probably get the money that you want and get your business started. Some examples of Kickstarted funded projects include Diaspora, Pebble Watch, Elevation Dock etc.
The new iOS app is perfect for Kickstarter users. There are three main Tabs that display the latest/best projects, your Activity and your Profile. You can browse projects from the Discover tab, watch the introduction videos and back a project. The app lets you filter projects and also lets you find Projects nearby you.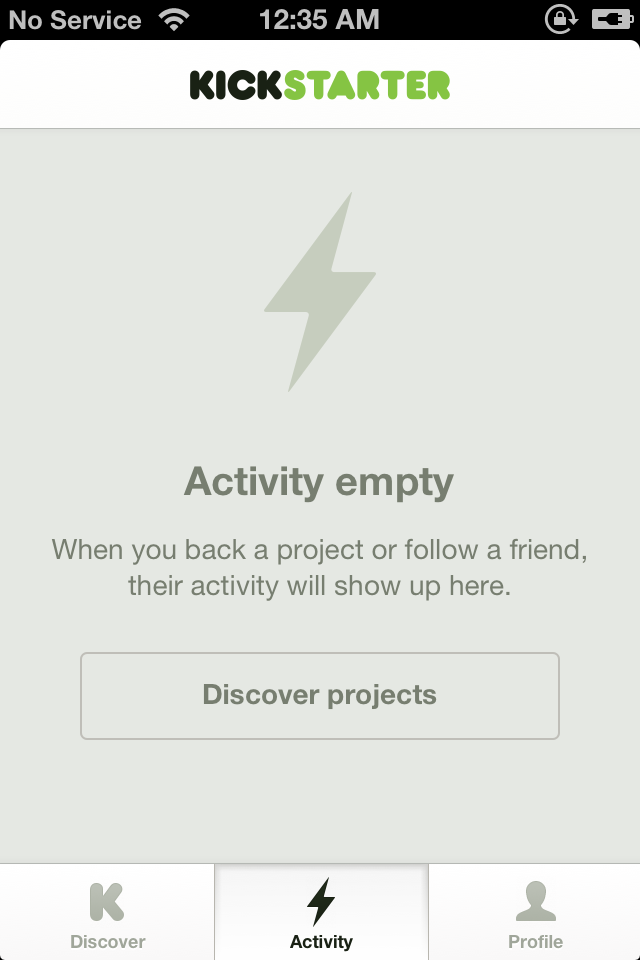 The Activity tab keeps you updated with information on the projects you've backed. As soon as there's an update to the project, the change is seen in the Activity tab.
If you're a Project creator, the app will notify you of all the pledges, show the project's progress and basically keep you in the loop. You can even use the iPhone/iPod Touch camera to upload  photos and videos for your Project. Overall, it's a great app for both the backer and the creator. The Kickstarter app is available in the App Store for free. Go get it now!
Download Kickstarter for iPhone and iPod Touch [iTunes link]