Are you using AppSync to get apps free or would you just like to be legal and purchase apps via the App Store? Well, I would like to introduce you to a mobile app which lets you do just that, free of charge! JunoWallet, an app on all major mobile OS's, where you install and engage with apps, watch videos, like fan pages and call businesses to earn credits which you can spend on gift cards.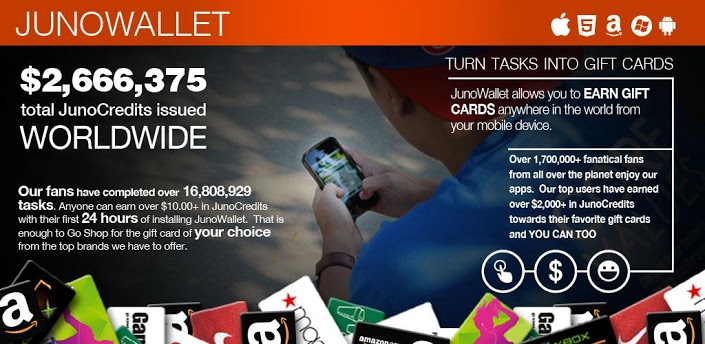 According to JunoWallet's website, they offer a huge range of gift cards, which can be redeemed around the globe, online and in-store. The gift cards include PSN, iTunes, Amazon.com, eBay and hundreds more. Why would you pay for apps and gift cards when you can earn them easily and quickly? The end of pirating iOS apps has fallen upon us, Installous has just recently shut down, and JunoWallet is here. There are many JunoWallet like competitor – Tapporo, AppRedeem, but JunoWallet has been rated number #1 iFan app at MacWorld 2013.
But wait all you fellow jailbreakers! JunoWallet requires you to have an unjailbroken device to register for an account, therefore after creating an account, you can re-jailbreak. Rooted Androids work just fine without anything have to be done. Just don't attempt to hack JunoWallet or you will be banned!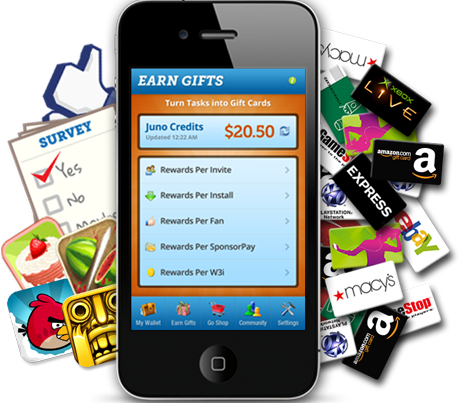 JunoWallet is available on all app stores free of charge.
Install JunoWallet HTML5 for iOS.
Download BambooWallet for iOS (the assistant app).
Download JunoWallet for Android.
Download JunoWallet for Kindle.
Download JunoWallet for Windows Phone.
What are you thoughts? Will you use JunoWallet to get applications and gift cards for free?