After five months of the iOS 7 release, the popular social network for iOS and Android released its iOS 7 update to public.
It's pretty late actually when the other popular social network have updated their applications to support iOS 7, Path sticks with the old iOS 6 look and the old user interface for another 5 months.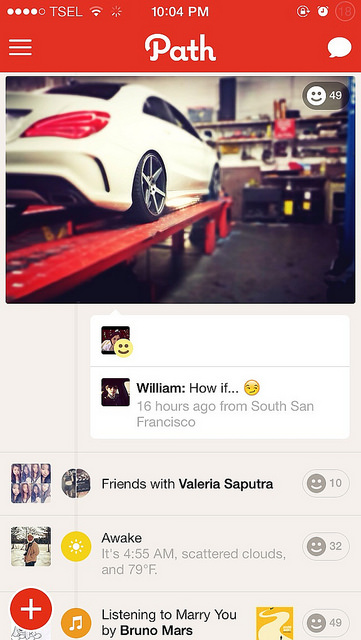 Path 3.4 comes with a new iOS 7 like flat yet simple user interface. The developers also add the ability to swipe between messaging and home. Some minor improvements were also added such as simplified settings for Account and Sharing options.
In this new version of Path, the users are given the ability to manage the notifications they will be getting. They are able to choose who they want to see on their notifications by managing their Inner Circle lists. While there are not many major changes, the Shop has been redesigned in a simpler way for the users to browse through paid stickers and camera filters.
It's better late than never, if applicable in this case. If you haven't used Path yet, I personally recommend you to try and perhaps you might get addicted with it.
Tell us what do you think about this new updated Path application in the comment section below!