The Infinity Blade series is one of the best games available for iOS devices; it has amazing graphics and gameplay. Developer Epic Games shared some info on how much profit this game has made for the company and the figures are truly shocking.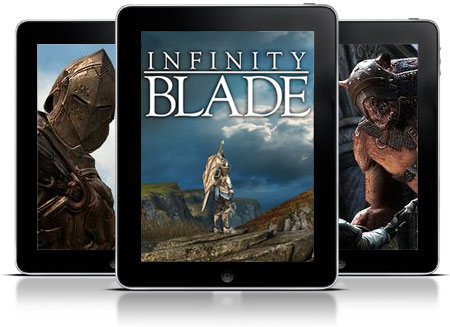 Epic Games' other popular title is called Gears of War, which is a console only game so far, but even that couldn't match up to the profits made by Infinity Blade. Of course, that is only based on 'man years invested versus revenue'. At the Game Developers Conference in Taipei, CEO Tim Sweeney stated:
The most profitable game we've ever made, in terms of man years invested versus revenue, is actually Infinity Blade. It's more profitable than Gears of War. Nowadays the high end of the game business is in these console game. Activision invests almost $100 million per year in Call of Duty. And who can realistically afford to do that? These platforms are rapidly converging, with a set of common capabilities. The lowest end device [the iPad 2] is still a DirectX 9 device!
The Infinity Blade series has cashed in about $30 million in revenue for the company and about $23 came in from the second installment of the game. This was just after a month of the game being launched, which is astonishing. Apple showcases the game at all their keynotes, and the latest one to be showcased, was Infinity Blade: Dungeons, during the new iPad keynote.
Infinity Blade: Dungeons hasn't been released yet, but we can expect similar sales and profit coming in from this installment as well. Are you a big fan of Infinity Blade?