Chair Entertainment Group, developers of popular iOS game Infinity Blade, have released a new update for the game's sequel Infinity Blade 2. The new update finally brings iPhone 5 support to the game, so players can now enjoy it on the 4-inch widescreen display.
Infinity Blade 2 saw the same success as its prequel thanks to the amazing graphics and gameplay. The game uses Unreal Engine technology, which provides amazing details and levels on a mobile device. Version 1.3.2 of the game gets iPhone 5, iPad Mini and iPad 4th generation support along with some bonus content. The game has also been optimized for iOS 6. Infinity Blade 2 is iOS only and it's a must have game, especially on the Retina iPad.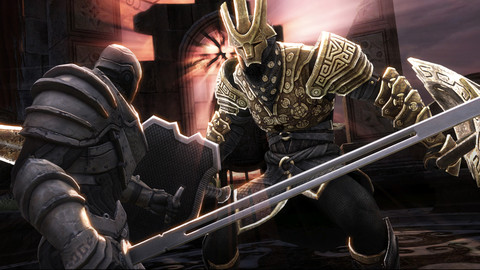 Bonus content includes ClashMob, Vault of Tears, and Sky Cages expansion packs. And, for a limited time, Infinity Blade 2 is available for $2.99 on the App Store. Go grab it now!
Download Infinity Blade 2 for iPhone, iPod touch and iPad [iTunes Link]