Chair Entertainment Group has released an update for their action packed game Infinity Blade II, which was released last year in November. The game recently received Retina display support and other improvements, but this one's more than just minor improvements.
If you've been a fan of Infinity Blade II, then you'd be happy to know that the Vault of Tears update brings new levels, new areas and new secrets to be revealed. You'll also get to face new enemies such as Moss Golem, Lupun, Dark Fiend, Bog Giant, Acolyte, and more. There are a lot more items to collect now, including magic rings, weapons, shields, helmets etc. Newer achievements to be unlocked as well. All in all, the update weighs 1.2GB and packs in loads of new features. The update also hints at a new update that will bring even more content to the game and other surprises.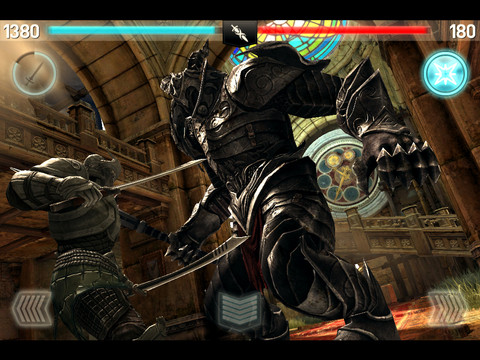 As an limited time offer, Infinity Blade II is currently being sold in the App Store for $2.99, so get yours while you can. Users who already have the game, can get the update for free.
Download Infinity Blade II for iPhone, iPod Touch and iPad [iTunes Link]