ChAIR Entertainment has rolled out an update to their sword fighting action game, Infinity Blade. This new version now supports multiplayer via Game Center, adds new achievements, more leaderboards, and much more!
For a limited time, it's 50% off – $2.99. Full details and download links below…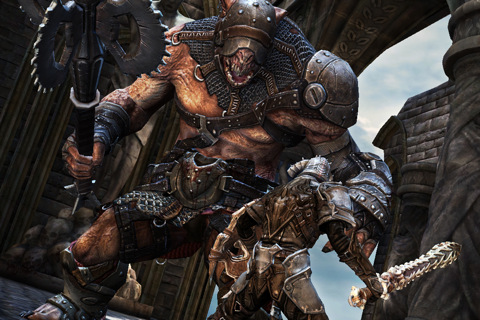 NEW! CONTENT PACK #3 – Infinity Blade: Arena

ChAIR loves you, so we are giving you EVEN MORE awesome content – for free!
– Enter the Arena: Challenge your friends to multiplayer matches online via Game Center!
– Or play Survivor, and face off against a legion of Titans to see how far you can go!
– New Holiday Helms! A new helm for every season, ready to be played and mastered!
– Over two dozen new magic rings, swords, shields, and helmets! Collect and Master them all!
– And More! New Achievements, more Leaderboards, and some new surprises!
Infinity Blade is now better than ever!
Download Infinity Blade from the App Store