The lockscreen security flaw that has recently been brought to light, has jailbreakers scrambling, as an update to iOS 4.1 is expected to be released soon. As you may know, we have only had the jailbreak tools for iOS 4.1 for a short while, and it would be shame to lose your jailbreak now.
With these simple steps, you can ensure that you will always be able to jailbreak your device at iOS 4.1, by saving your SHSH blobs in Cydia.
1. Download the latest version of TinyUmbrella, from the iJailbreak Downloads Section. It is available for Mac, Windows, and Linux.
2. Install, and open. Connect your iDevice, and TinyUmbrella will automatically recognize it.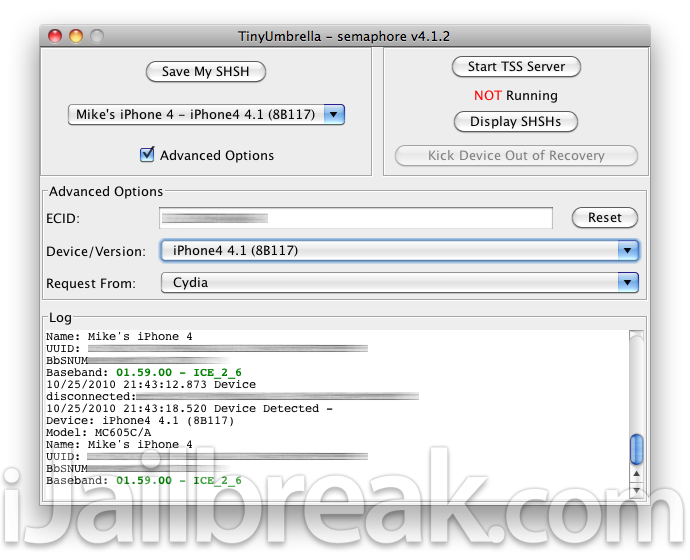 3. Click "Save My SHSH". TinyUmbrella will save your SHSH for your device on whatever firmware you are currently running, and automatically upload it to Saurik's SHSH server.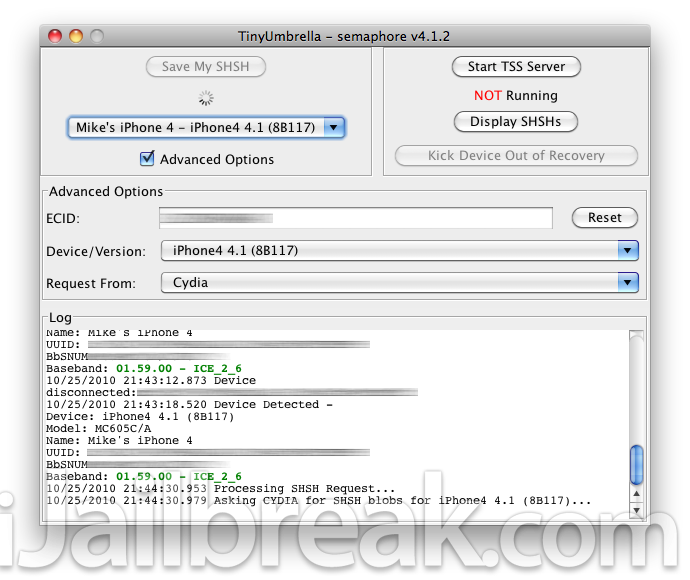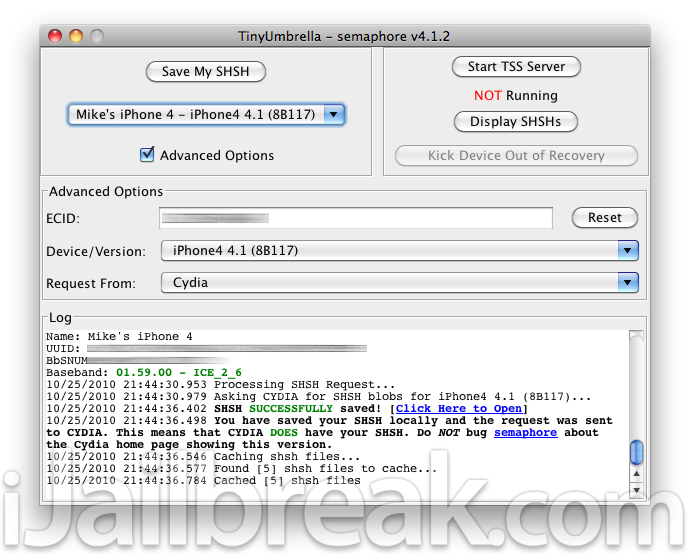 There you go. Now you will be able to downgrade your firmware to iOS 4.1, if you happen to mistakenly upgrade to a newer firmware in iTunes. Remember: DO NOT UPDATE, VIA ITUNES! You will lose your jailbreak and unlock.