Another day, and we see yet another cool tweak released into Cydia. This time the tweak is GrooveShark 2.0, Sound familiar? If so, that is because GrooveShark 1.0 was originally released into the official Apple Store, but was later taken off due to copyright concerns. Even if you do not remember GrooveShark 1.0, it is back and ready for the iOS4 firmware generation. GrooveShark is a universal music streaming application that will connect you to over a million songs. While being able to access Grooveshark's vast song library, you can select your favorites and even a create playlist with then; using your Grooveshark account.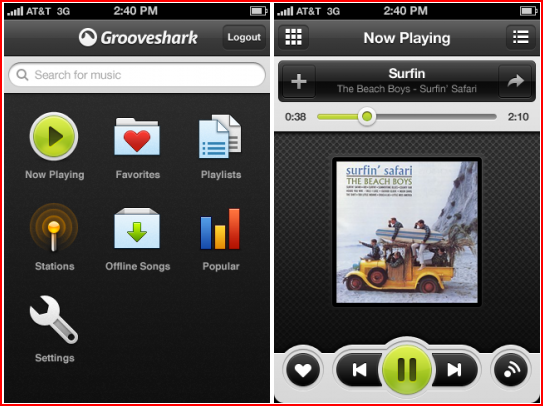 GrooveShark has improved and added a lot of new features since it was first released. Some of GrooveShark's new features include:
Multitasking – so you can email, surf, and Groove without missing a beat.
Genre radio – built in radio stations so you don't even have to think about what to play.
Better search – filter search results by songs, artists, albums, and playlist.
Personal radio – Save radio stations and name them, what you want.
If GrooveShark sounds like the app for you, it comes with a free trial. However, in order to get full access you will need to purchase a cheap $3/month membership. Any thoughts?
[ModMyi]