Google's Android Market Reaches 400,000 Applications
What could an application market possibly wish for in the New Year, well reaching a milestone like 400,000 would be a pretty good wish. This number represents the worldwide number of available applications, not any region specific number. The main driving force behind this as Distimo reports are the free applications. Nearly two-thirds of all available apps on the Android Market are free, which is saying something (iOS developers, please take note.)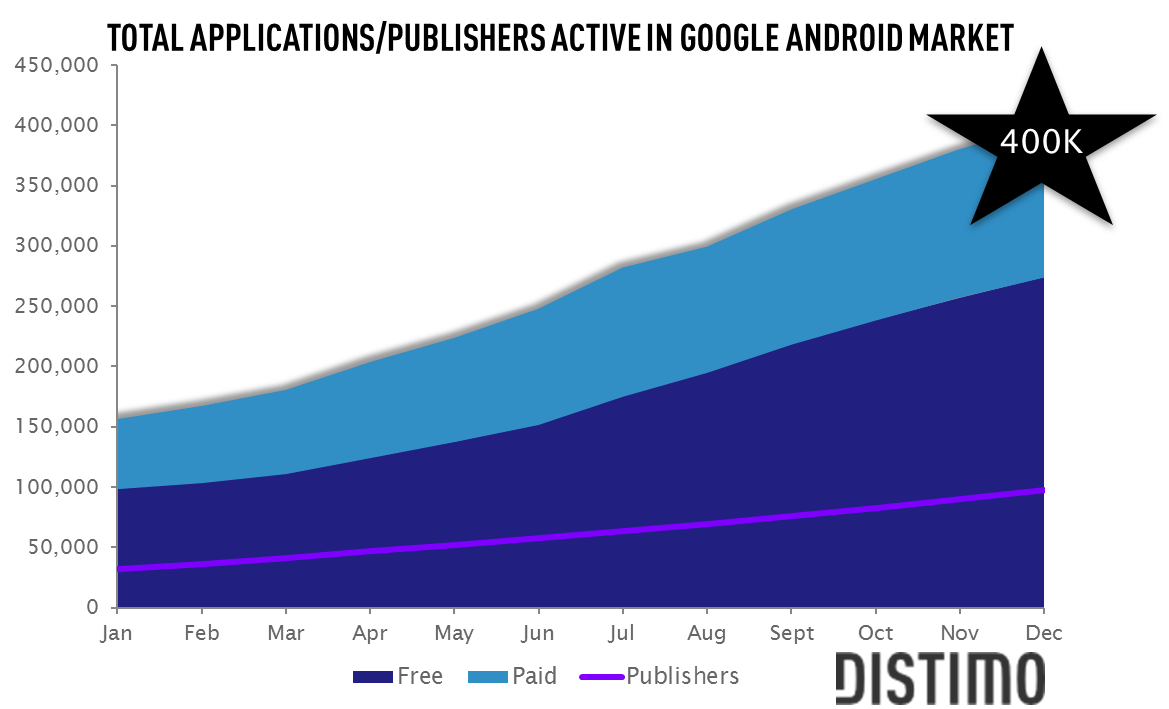 And it looks like the number of free applications will continue growing as the number of free applications available has grown from 60% to 68% just in the last 8 months. Sure that 8% doesn't sound like much, but if you do a little math, that is an addition of 32,000 free applications!
Another interesting fact is the time required for the two major application markets, Android and iOS to reach their respective milestones. As we see the growth that Apple experienced was a much steadier pattern, not having any major surges of growth of the past three years. As we see with Android, growth exploded earlier this year, almost doubling over 10 months. One of the biggest reasons the explosion occurred was the number of Android devices that landed on the market and the push of the applications for this devices such as phones, tablets, and readers.
Which market do you prefer (other than Cydia of course)? Share with us your preference in the comments below.
Make sure you stay subscribed through our social media feeds, so that you never miss a beat, by liking us on Facebook, following us on Twitter and joining our circle on Google+.
Hey, you! Join the iJailbreak Insider for weekly newsletters, Jailbreak alerts, contests and more. (No spam, we promise)