Many of us probably spend our Christmas shopping adventures with our noses buried in our phones, trying to figure out where we should be going and who's getting what. Hustling around stores while googling a dozen different things at once is no easy feat, though, and Google themselves are evidently aware of this. They've made Google Shopper, a shopping app that will let you search for products, find out what stores have sales, etc.
They released the latest version, Google Shopper 3.0, for Android just a few weeks ago – and on iOS today! It's a pretty thorough overhaul of the shopping app; the new version comes just in time for a lot of us to be doing our Christmas shopping, and it's got a host of upgrades that will help facilitate that process. From the aforementioned deals-finding functionality, to the new GoodGuide product rating system – which lets you rate stores based on things like eco-friendliness – there's a pretty comprehensive package of retail helpers in this app.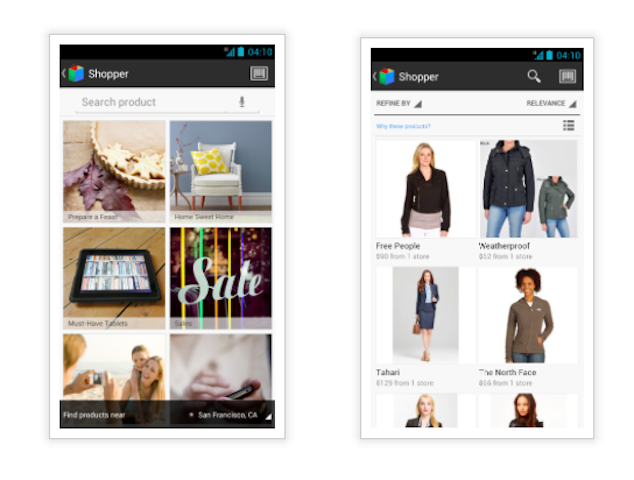 Like pretty much everything other Google app, Shopper is completely free. You can grab it from the Play Store now if you're an Android user, or from the App Store if you're on iOS. Both versions have now been updated to 3.0, and the fancy new interface is in full effect. Unfortunately, the new version appears to have some stability issues on Android, and many user reviews are complaining about frequent crashes since the update.
If any of you give Google Shopper a shot, let us know how it works, and if you manage to use it without it crashing regularly. Post your feedback in the comment section down below!