One of the many perks to the Android platform, is the transparency it has when compared to the iOS system that Apple employs. Between the Android developers blog, Google Groups, and a huge collection of other contact methods, Google is pretty open about talking with developers. Now they have added a more of a social contact to the list of methods, adding a Google+ page for Android developers.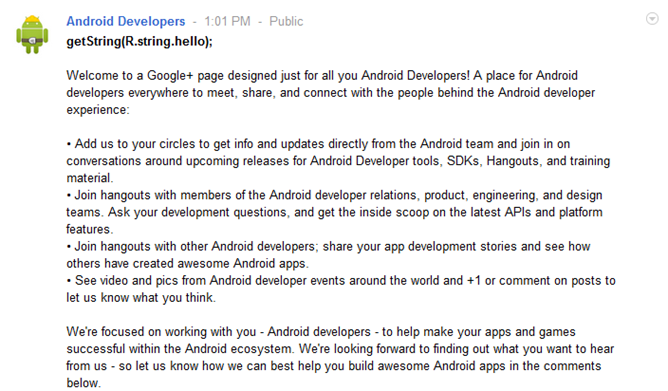 Google seems to be trying to push developers in a specific direction with such things as the Style Guide. There is no word yet if our favourite Android mascot will ever make an appearance in a Google Hangout, fingers crossed!
You can add the Google+ page for Android developers to your circles by clicking here.
You can add iJailbreak's Google+ page to your circle by clicking here