The day has finally arrived: Google Now is available for the iPhone, iPad and iPod touch. After many rumors, including a leaked video on YouTube supposedly made by the search giant several week ago (that turned out to be real), Google's digital assistant is now a part of the closed ecosystem that is iOS.
Google says Now on iDevices works exactly the same as on Android handsets – but to clarify, that's not entirely the case. Google Now works natively on Android telephones and tablets. That means you can have access to the feature wherever on the device, in the same way as Siri on the iPhone. But, to use said assistant on iOS, you will have to open the Search app. It will show you information cards at the bottom, although it lacks certain options like boarding passes, events, ticket reservations, nearby events and activity summary.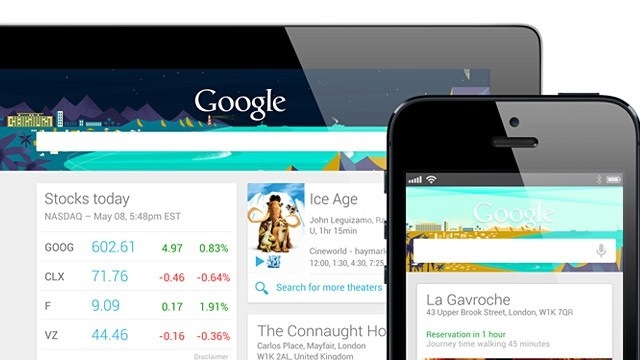 This is how it works: Google Now learns your habits after a certain period of time, in order to give you the information you need precisely when you need it. Just don't be surprised if you don't see any notifications right at the beginning. On iOS you will find the weather, the traffic, a translator and touristic attractions for when you are traveling. The interface is different across devices – cards distribute horizontally on an iPad, whereas on the iPhone data will be presented vertically.
And because Google uses the information obtained through your search history, which is synchronized to your account, you don't need to have a mobile connection on your tablet to use Now. Now on iOS will enable Google to get more information from users on other platforms, a very smart move to better target ads and obtain more revenue.
To get Google Now, you can either download the Search app (if you don't already have it) or update it through the App Store.
Download Google Search for iPhone, iPad or iPod touch [iTunes Link]