Lest you fear that Google has abandoned the iOS platform due to their ongoing rivalry with Apple, they've made some serious efforts to assure you otherwise this week. Earlier in the week, they released a fantastic Google Maps app for iOS with next to no forewarning; not only is Google's excellent map data back on the iOS platform, it's packaged in one of the most polished apps we've seen in ages. Google doesn't appear to be stopping there, either – they announced today on the official Google Geo Developers blog that they're going to provide a Google Maps SDK for iOS, so other iOS 6 developers will be able to integrate the Google Maps data into their apps.
There's not too many details in the official blog post about what the SDK actually contains, though Google does offer this brief description of both the features and availability of the new API:
The SDK features vector-based maps that load quickly, allowing users to easily navigate 2D and 3D views, rotating and tilting the map with simple gestures inside your app. Developers can also change the Google maps view to include information such as traffic conditions, and control camera positions in 3D. Access to API keys is being progressively rolled out to developers who register interest.
As mentioned in the above quote, developers are now able to register their interest in receiving SDK access, and Google will be gradually allowing more and more developers into the fold.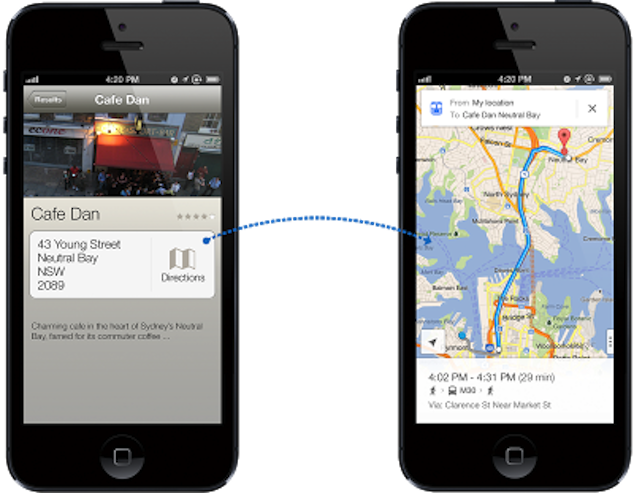 We expect to see all manner of excellent iOS 6 apps come out of the release of this SDK, just like we saw on older version of iOS, when developers still had access to the Google-powered Maps API that was included in the OS. I'm sure we'll see some pretty creepy stalker apps come out of this announcement too, but Apple has been pretty good about shutting those things down – and hey, at least they'll have accurate mapping data and a solid interface, so you'll have a positive user experience while hunting your prey.