Google Maps, Chrome And iBooks Get Updated With New Features
Google has released updates for two of its iOS apps, Google Maps and Chrome. Apple has also released an update for the iBooks app, making it available in Japan. This is the first update for Google Maps since its release on iOS and it adds some small new features. Chrome for iOS gets the ability to share web pages via Messages and more.
Google's Maps app for iOS has been at the top of the App Store since its launch, but never really saw any updates since its release. Today, the app goes to version 1.1, bringing a number of new changes. You can now search your Google Contacts (not Phone contacts) to look up saved addresses. A new popular categories list lets you search for local places like bars, gas stations, restaurants etc with just one tap.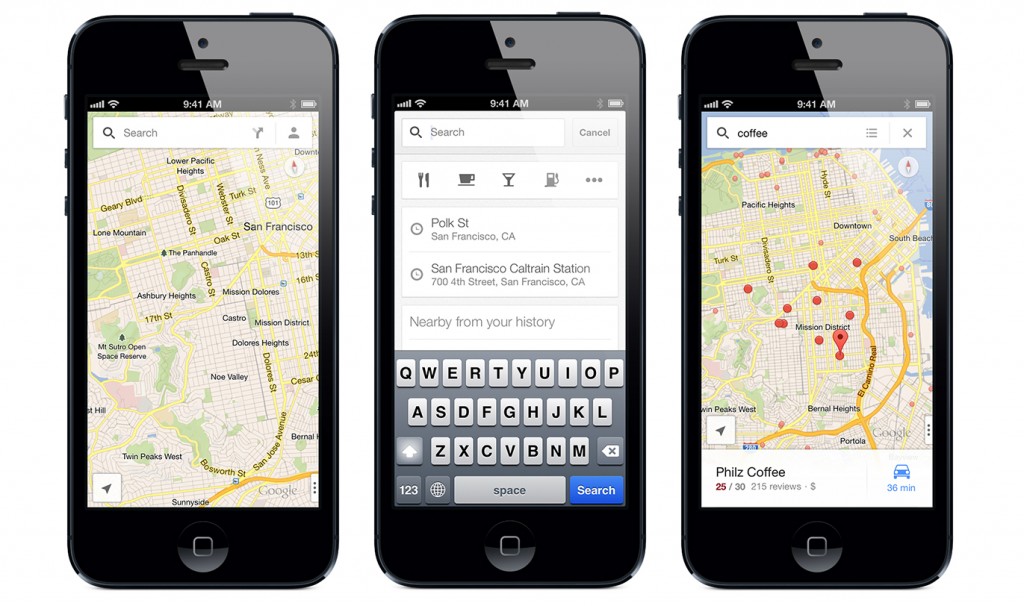 You can choose between Kilometers or Miles for the distance units and the app is now rolling out in Bahrain, Egypt, Lebanon, Oman, Qatar, Saudi Arabia, and UAE. That's pretty much what you get in version 1.1 of Google Maps for iOS.
Chrome 25 for iOS lets you long press the back button to easily access pages from the tab history. A drop-down menu shows a list of recent pages that you visited to choose from. You can now share links via the stock iOS Messages app, which is a welcome feature. There's also new search improvements that let you search directly from the omnibox, which gives way for a little extra content on the page.
The Google Chrome for iOS update was rolled out yesterday, but there were some bugs that made the app crash immediately after launch on jailbroken iOS devices. Now there's a fix. All you have to do, is uninstall the app, reinstall it again and Accept to Send Usage Data. This apparently fixes the crash!
iBooks has received a small update to version 3.1, which opens up the store to tons of new books for consumers in Japan. Prior to this update, the iBookstore in Japan didn't really have a lot of content. With this update, you can access plenty of titles ranging from fiction, manga, light novels and more.
The iBookstore in Japan now has hundreds of thousands of books available for purchase, including fiction, manga, light novels and more. This version of iBooks also includes a number of improvements for reading Asian language books.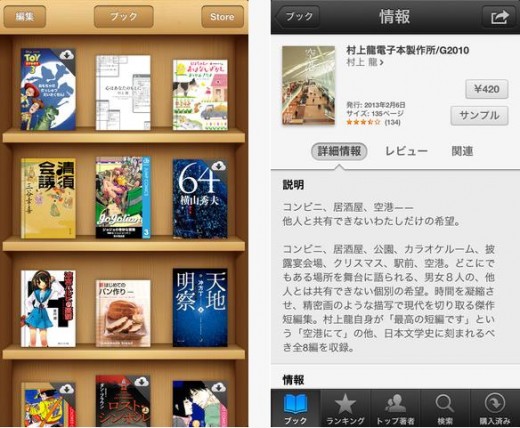 This includes features such as Dictionary support, highlighting of words, a full character set and right-to-left swiping of books. So start reading those Mangas on your iOS devices now!
Google Maps, Chrome and iBooks are all available in the App Store for free. Download now and enjoy the new updates.
Download Google Maps for iPhone, iPod Touch and iPad [iTunes link]
Download Google Chrome for iPhone, iPod Touch and iPad [iTunes link]
Download iBooks for iPhone, iPod Touch and iPad [iTunes link]
Make sure you stay subscribed through our social media feeds, so that you never miss a beat, by liking us on Facebook, following us on Twitter and joining our circle on Google+.
Hey, you! Join the iJailbreak Insider for weekly newsletters, Jailbreak alerts, contests and more. (No spam, we promise)