Great news for iOS users hoping to dump their Safari browser: Google Chrome is coming! Announced as part of the second day of Google I/O 2012, Chrome will be hitting the App Store for iPhone and iPad later today.
Already available on just about every other platform ever, Chrome has been conspicuously absent from the App Store, despite the constant requests from users to bring the browser to iPhone. The wait is now over, and some great features are in store for iOS Chrome users.
The browser experience as shown at Google I/O looks very smooth compared to other iOS browsers, with tab switching on iPhone accomplished by simply holding the left or right edge of the screen. No tab manager necessary. On iPad, Chrome looks very similar to the Windows/OSX version, with a landscape-friendly layout and visible tabs along the top of the screen.
Also included on the iPad version is a feature "near and dear" to the keynote speaker's heart: incognito mode. With the touch of a button in the top right of the screen, iPad users can switch to Chrome's incognito mode, the browsing mode that doesn't track your history or save any cookies.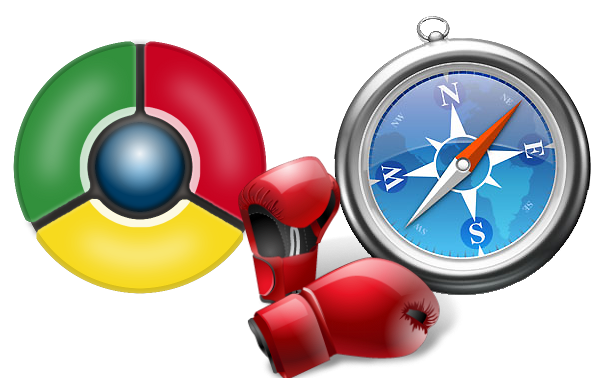 The most exciting part of today's Chrome related announcements is that it will sync across all platforms. All your open tabs, bookmarks, browsing history, etc. will sync between your Macbook, your iPhone, your Nexus 7 and any other Chrome-supported device you may own. It will even sync any login information you choose to save. You can also view history sorted by which device you viewed it on, and open anything you viewed on one platform by finding it in your history on another platform.
It seems there may finally be a reliable alternative to the default browser, on almost every widely used platform. Will you be ditching your Safari, or your Internet Explorer, or your default Android browser, to give Chrome a shot?