Google and Dropbox have both released updates for their iOS apps, bringing iOS 6 and iPhone 5 support to Google Voice and new features to Dropbox for iOS. Google has been providing timely updates for all their apps, and Voice is the latest app to get iPhone 5 support.
You can use Google's Voice app to call phones and now you can do so while utilizing all the screen real estate on your new iPhone 5. That's the only new feature with the latest update for Google Voice, support for the taller display on the iPhone 5. It's also been optimized for iOS 6 and now requires iOS 4.3 or above to run. Other than that, various bugs have been taken care of and you'll also see some performance improvements.
Dropbox for iOS has been updated with improved video streaming and language support for Italian and Iberian Spanish. Version 1.5.7 also supports password-protected Office documents, which can be very useful. The ability to share, open password protected Office documents is iOS 6 only. The latest version still lacks the ability to share folders from within the app though, which a lot of users have been looking forward to. Once again you'll find performance improvements and bug fixes in the new version of Dropbox.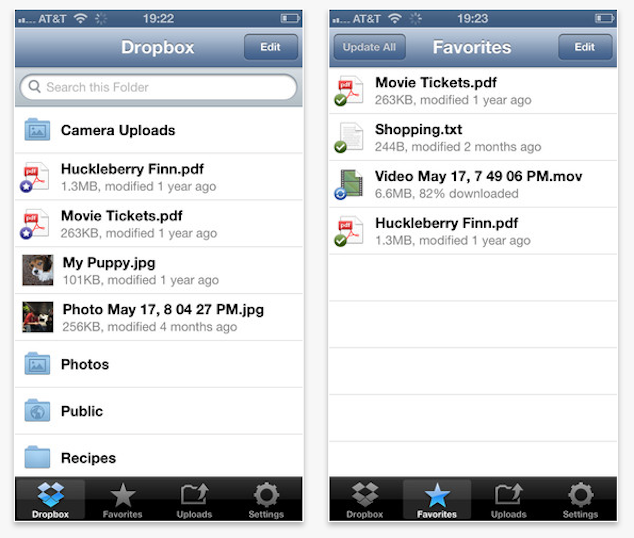 The cloud storage solution Dropbox has been doing quite well and recently crossed the 100 million user threshold. Both of the apps now support iOS 6 and run on iPhone, iPod Touch and iPad. Available for free on the App Store. Are you using these apps? Let us know what new features you expect in future updates.
Download Google Voice for iPhone and iPod Touch [iTunes App Store Link]
Download Dropbox for iPhone, iPod Touch and iPad [iTunes App Store Link]