What happens when you rebuild the Gmail app for iOS from scratch? Well, you get Gmail version 2.0 of course! Today Google has released Gmail v2.0 for the iPhone and iPad that is faster, sleeker and includes numerous new features. The search engine giant stated that it took over 6 months to develop!
As Google details in its official blog post "with version 2.0 of the app, you'll get a totally new look and feel, plus a bunch of improvements like profile pictures in messages, numerous new animations from swivels to transitions and infinite scrolling in the message lists."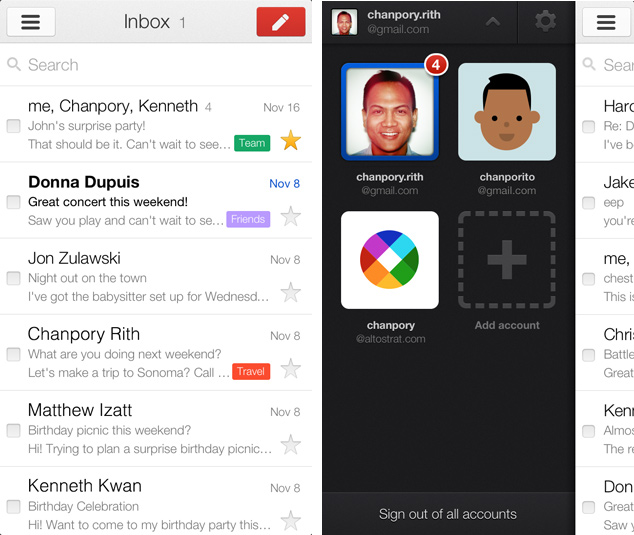 One of the most important features that comes in Gmail v2.0 is the ability to manage multiple accounts within the app. You can now switch between up to five different Google accounts within seconds. Among other things there is greater integration with Google+. You can take a look at the entire changelog for Gmail v2.0 below.
Multiple account support
App redesigned with a new, cleaner look
Search predictions as you type
Infinite scrolling inbox
Respond to Google Calendar invites inline
Interactive Google+ posts support
New welcome experience
With all of this added functionality, there should be nothing stopping you from downloading this update! We suggest heading over to the Apple App Store to download it right away.
Download Gmail v2.0 for iOS [iTunes Store]