What's better than adding awesome filters to photos using Instagram? Creating a video slideshow using those photos, of course! This new app called Flipagram promises to create stunning slideshows using your Intagram photos, without removing the filters, effects etc. We love Instagram, everyone with an iPhone, iPod Touch, iPad, Android phone, has it installed on their device, and thus this app is the perfect companion.
Since Facebook bought Instagram, the social networking sites integration within the app has become much better. It's easy to click a picture, apply your favorite filter, add effects and share it on Facebook. As mentioned previously, Flipagram is a new app that creates video slideshows using Instagram photos and also adds audio to them. Login using your Instagram details, select photos, arrange them however you want, add custom title and font, increase/decrease speed of the event and upload directly to Facebook or YouTube.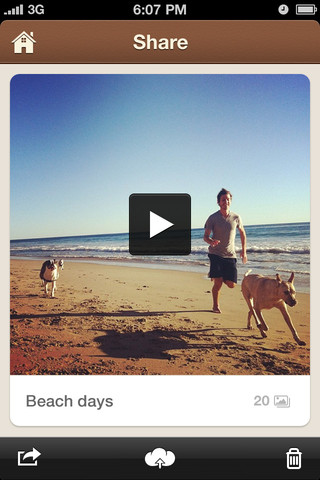 Flipagram is available in the App Store for $0.99. Instagram lovers should totally check this app out.
Download Flipagram for iPhone, iPod Touch and iPad [iTunes Link]
What do you think of Flipagram? Share your responses or further thoughts in the comments section.