iOS apps Flickr, Twitterrific 5 and Netflix have received new updates that give them some new features. Twitterrific 5 for iOS is the one with the most number of new features and fixes. Flickr gets the ability to tag contacts in comments, take photos using the iPhone volume button and more. Netflix for iOS gets an improved user interface.
Flickr for the iPhone, iPod Touch and iPad gets a couple of new features. With the new version, you can save photos from your Photostream directly to your camera roll and the pre-filter/original photos automatically get saved to the camera roll. You can also tag your contacts in photo comments with the help of '@' and also get notified when someone else tags you.
There's also faster uploading of photos, higher resolution photo display in lightbox and the ability to capture photos using the iPhone's volume up button. So yeah, a pretty good update, which should keep the users of Flickr on iOS happy.
Twitterrific 5 for iOS has also been updated and gets plenty of new features and a lot of improvements/bug fixes. The new Muffling feature lets you mute certain users, hashtags and domains. It also gets iCloud syncing for your settings and support for new image services such as Img.ly, Mobypicture, and Twitpic.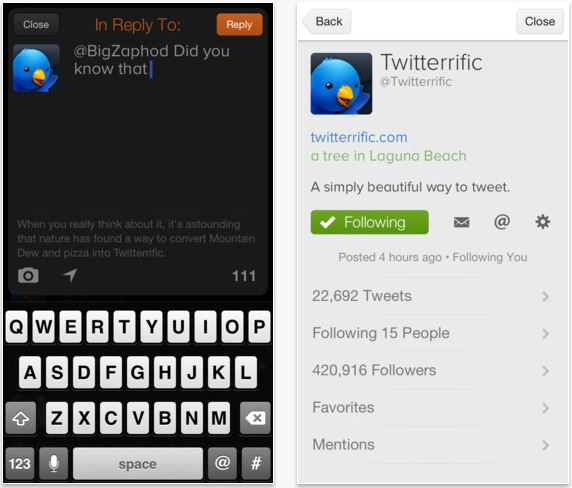 Apart from that, a new Avenir font has been added to the theme, which only works on iOS 6 and above. The update also brings faster loading times, improved scrolling, timeline previews for Flickr photos and plenty of other improvements such as:
Markers now scroll when loading more to fill gaps
Send tweets, set favorites, etc. while offline: you'll see an option to perform them later
Links in user profiles are now displayed correctly and can be tapped
Mobilizer & share buttons no longer wait for a page to load before appearing
Flickr photos now display in a slideshow view
Lists are hidden in the sidebar if you don't have any
Sidebar appearance is now themed to match the timeline
New tweet count is now shown when refreshing saved searches & lists
VoiceOver: Compose counter notifies you when nearing the character limit
New gesture: Drag downwards on photos or modal navigation bars to dismiss
New gesture: Tap & hold location icon in compose to use it for all tweets you send from that account
Saving links to Pocket now attaches the tweet attribution
Proxima Nova updated with alternate 'a' font character
Various other UI tweaks
Pretty big list right? That's not all though. A lot of bugs and user complaints have also been taken care of. Twitterrific 5.1 is looking like a pretty good update.
Netflix for iOS also received an update, but nothing major. The new Netflix 3.0 for iPhone, iPod Touch and iPad gets an improved UI that's aimed at providing better playback. On the iPad, the movies title is now shown when you tap the screen while you're watching a video. The Zoom icon makes a return, which is a big relief to be honest.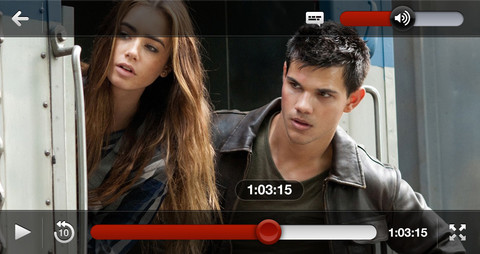 Also, the Play/Pause and Rewind buttons get better placement so you don't press the wrong one by mistake. That's pretty much all that  you get with the new update.
Flickr and Netflix are both available for free in the App Store, whereas Twitterrific 5 will set you back by $2.99.
Download Flickr for iPhone, iPod Touch and iPad [iTunes link]
Download Twitterric 5 for iPhone, iPod Touch and iPad [iTunes link]
Download Netflix for iPhone, iPod Touch and iPad [iTunes link]